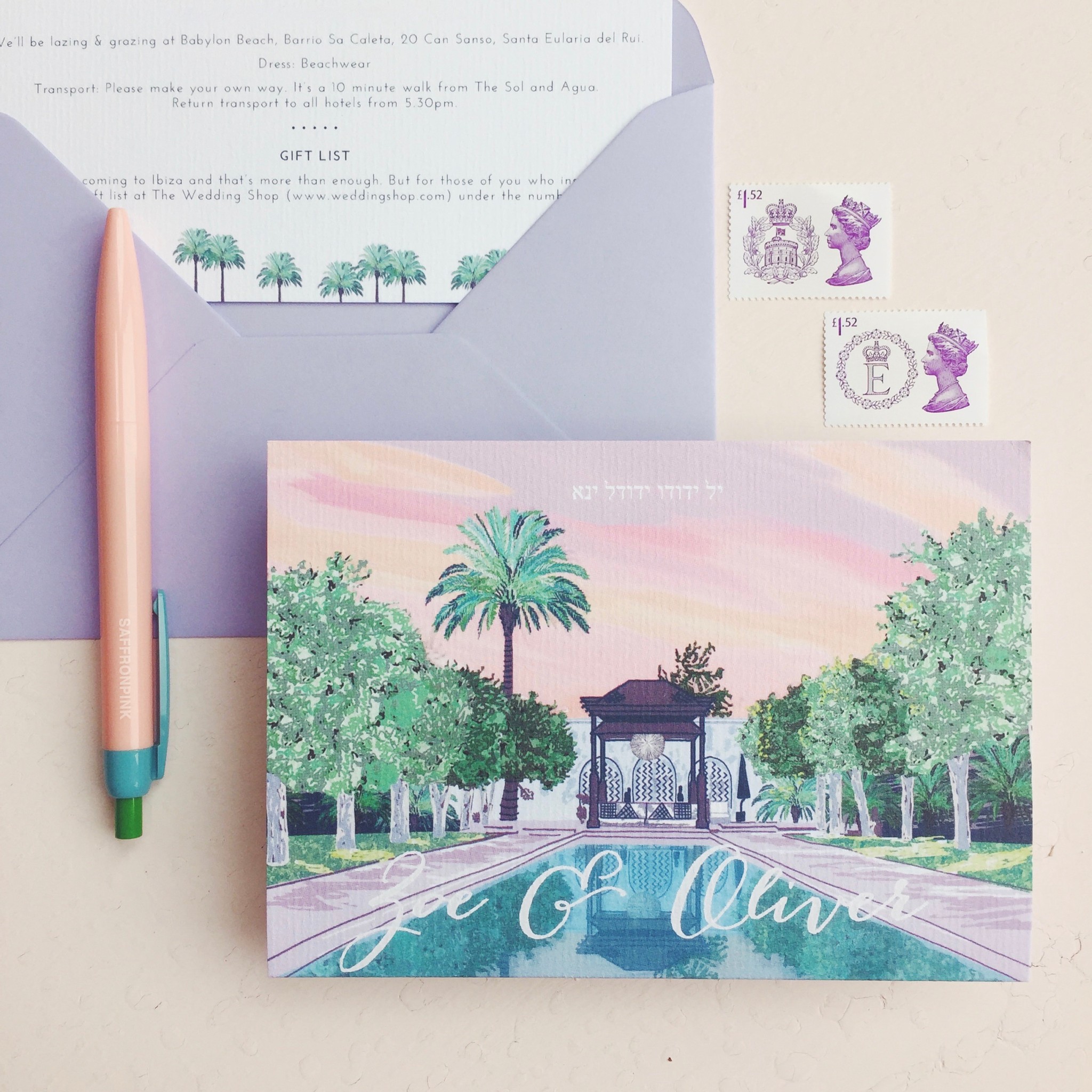 Zoe and Oliver were married outside in front of the tree lined pool at the incredible Atzaro in Ibiza. To get their guests in the mood for this incredible celebration, they asked me to draw the view their guests would have as they got married, and wow was it beautiful. As they were getting married in the early evening I tried to represent the colour of the sky just right, so you could feel the heat of the day, but feel the anticipation of the evening to come, all of which reflected in the pool.
It was a wonderful commission to work on and I'm really happy how it turned out.
Zoe and Oliver's stationery was made up of a concertina folded invitation with lilac envelopes and a thank you postcard.
All product images are my own.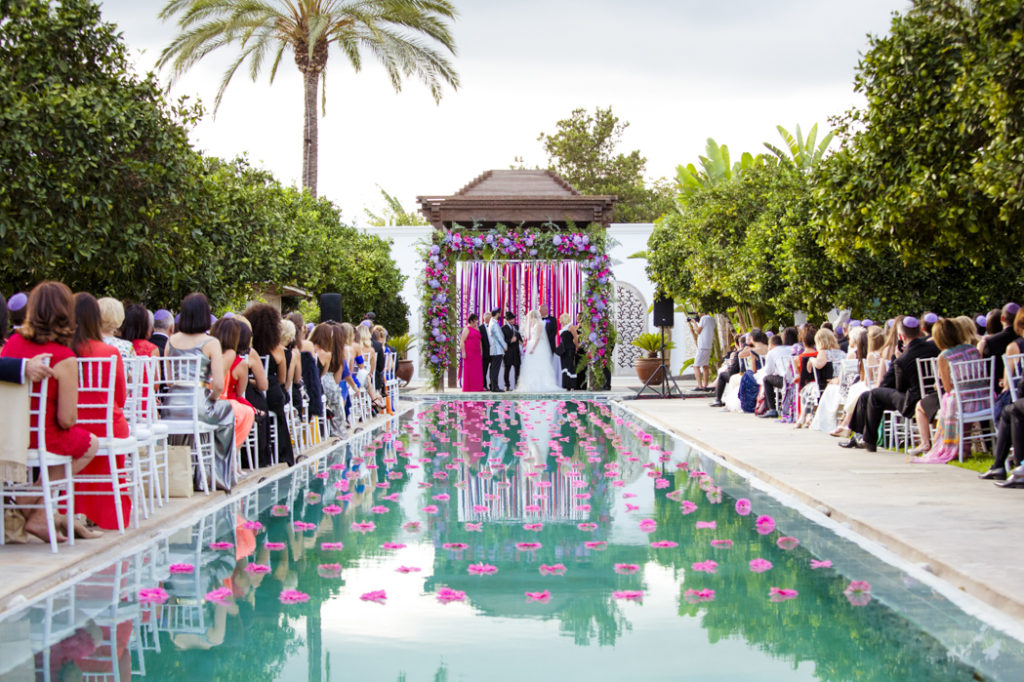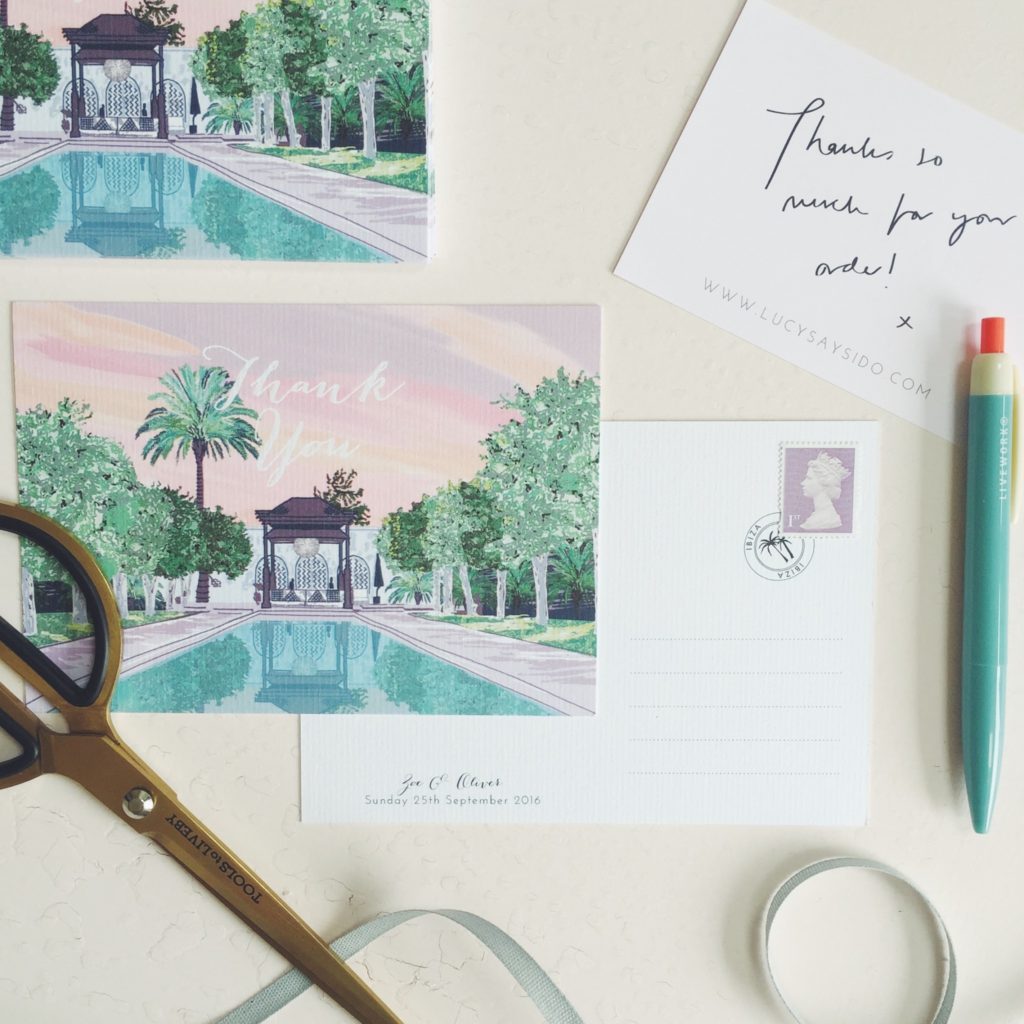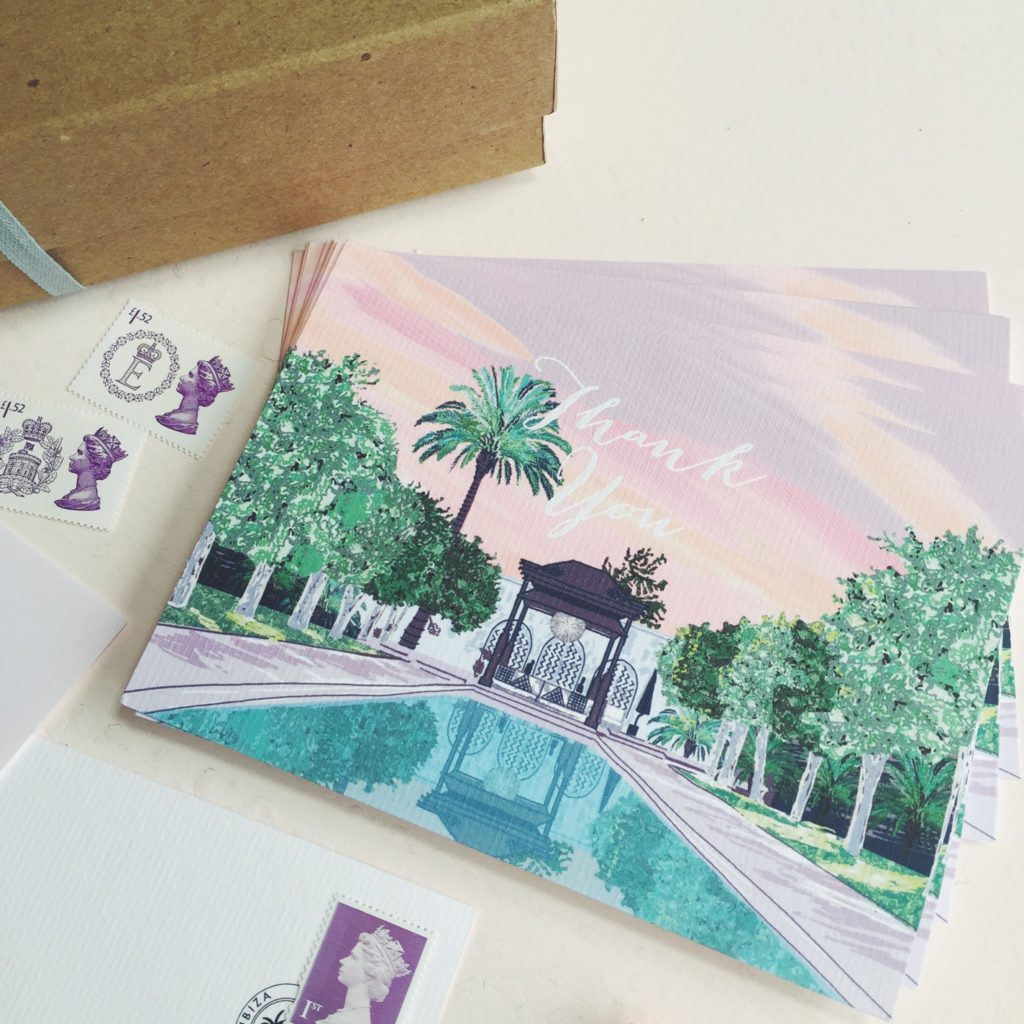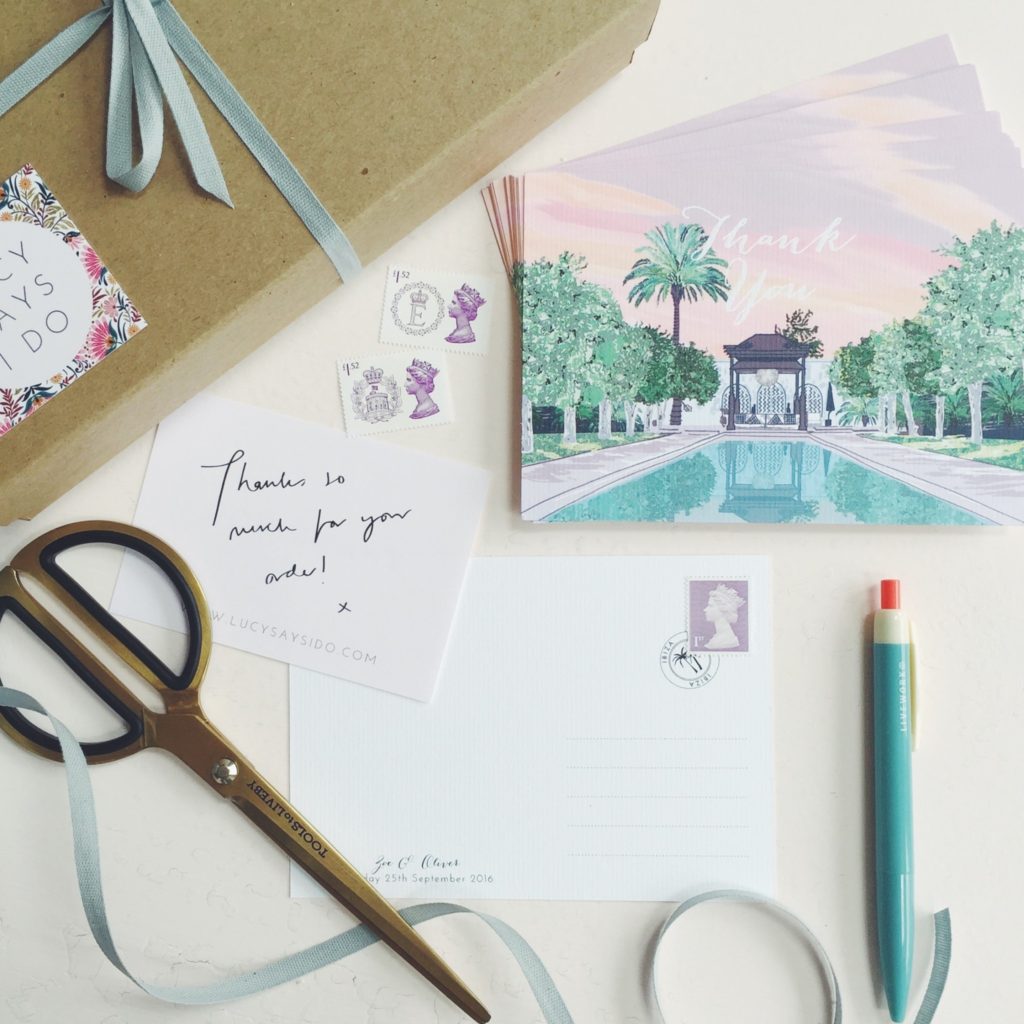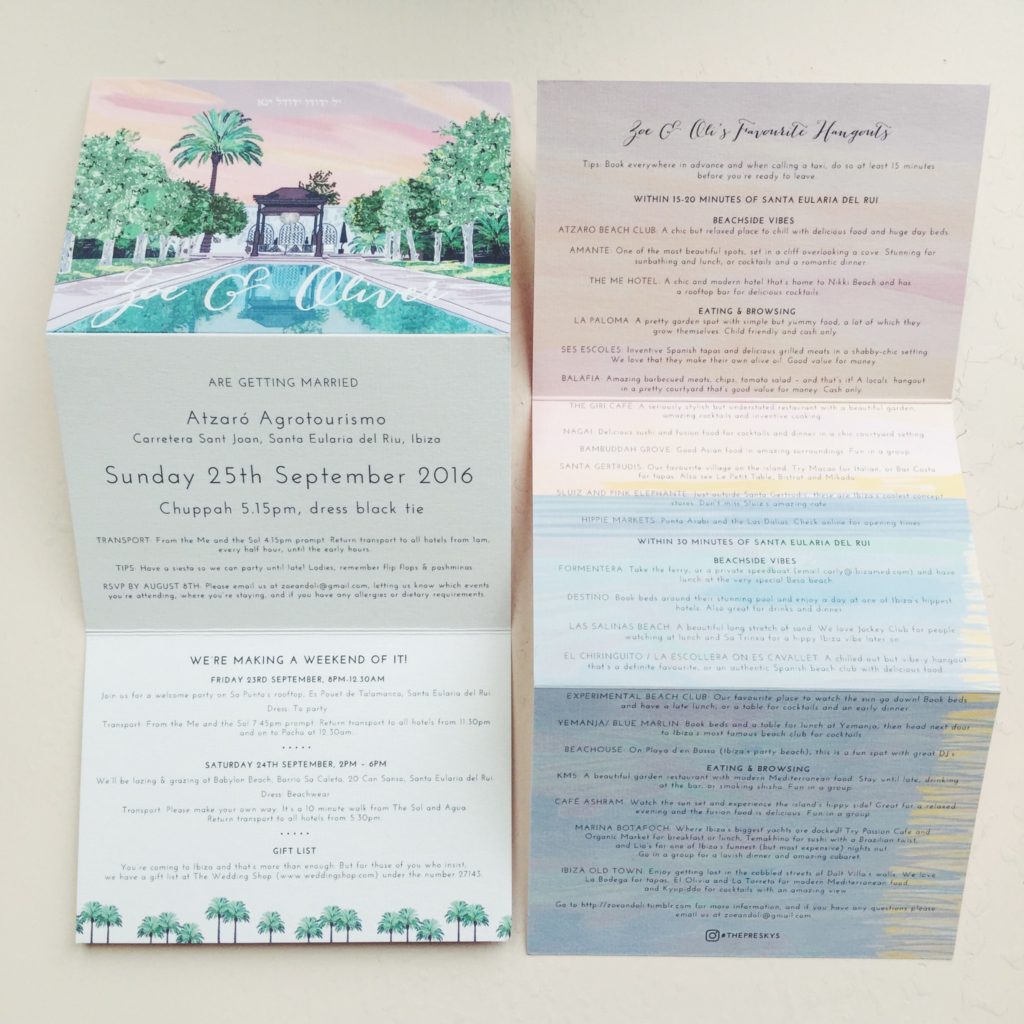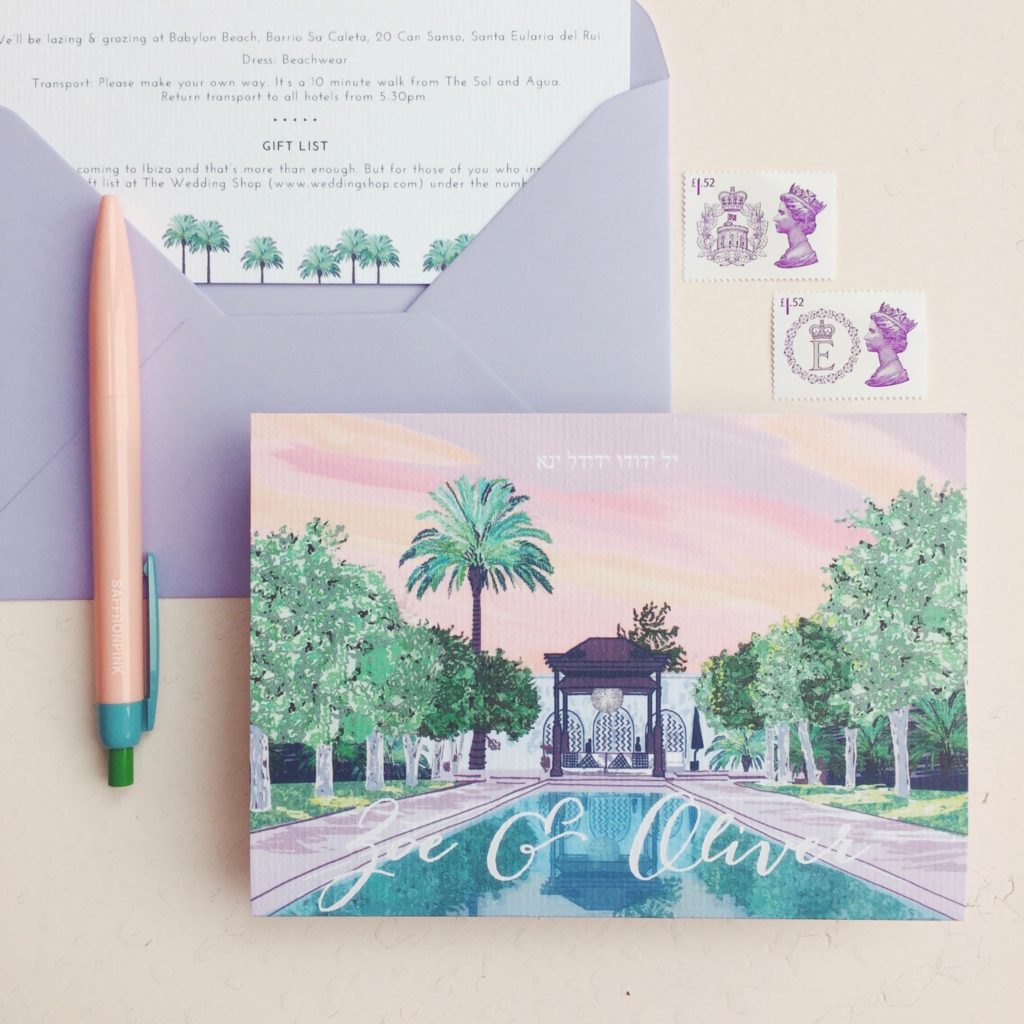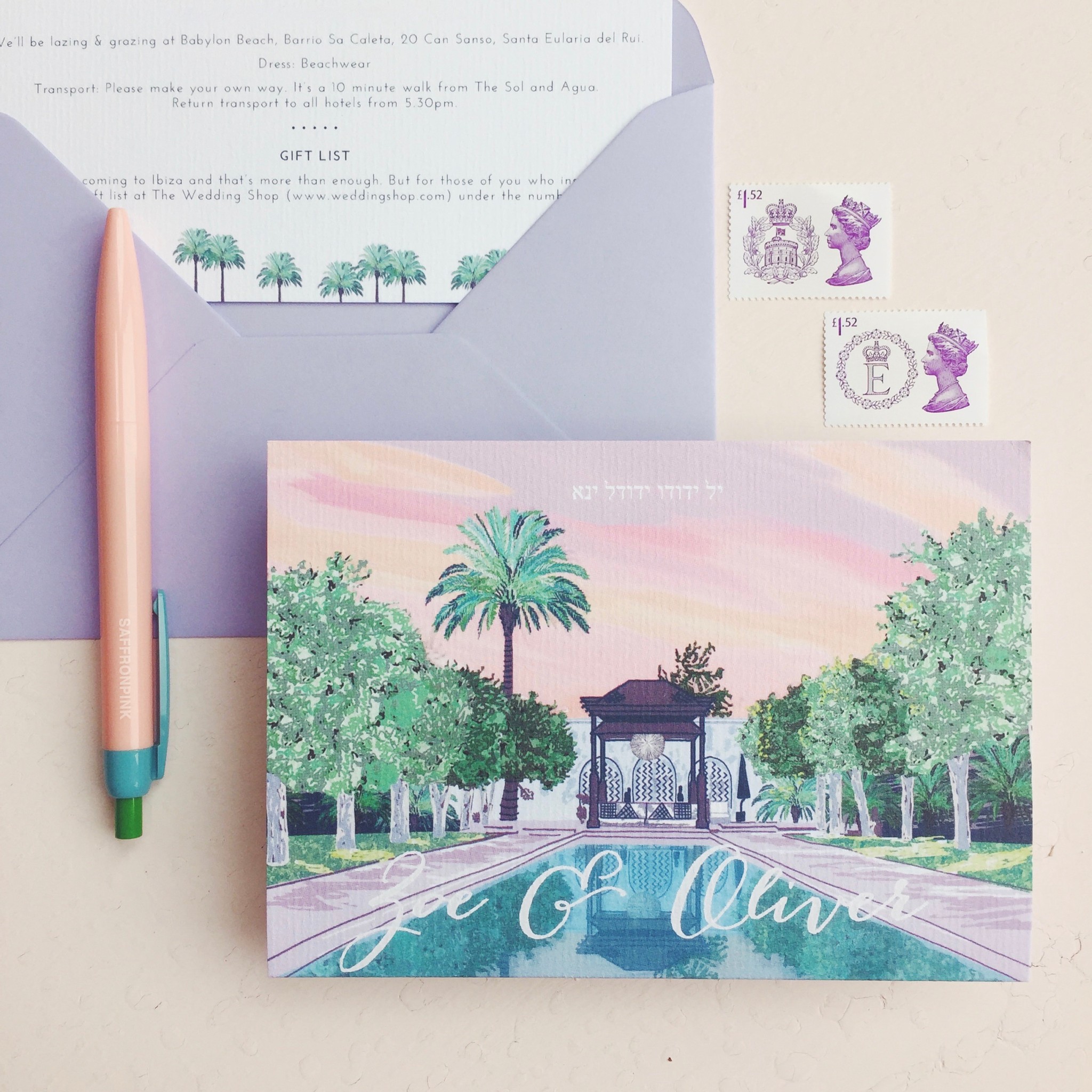 If you're interested in having a bespoke design created, just send us an email or take a look at our bespoke pages here for more images and our bespoke process page here for more info.