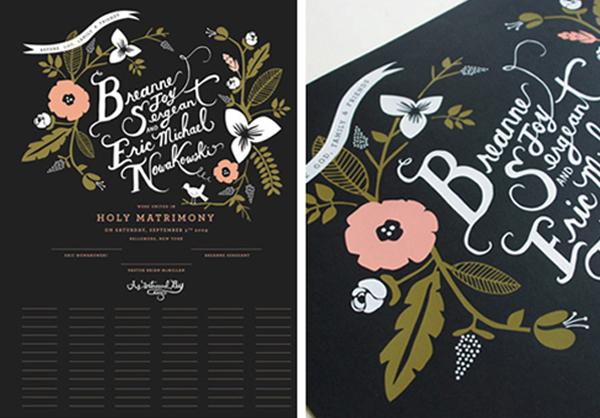 This is a lovely, fun idea for a wedding, that could be used instead of, or even in addition to a guestbook. Create a wedding declaration or certificate that all your guests sign. The design can be personalised to reflect your style and your day and when all your guests have signed it, it could be framed and kept as a keep sake of your day.
If you'd like me to design and make you something special for your wedding that you can keep, just drop me an email lucy [at] lucysaysido.8a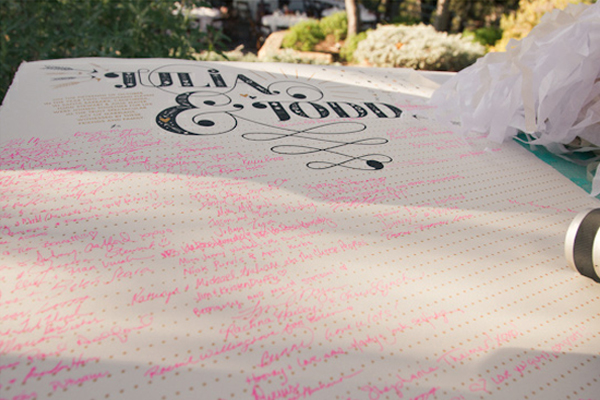 Screen printed wedding declaration by Madeline Eiche photography by Cara Robbins via 100 Layer Cake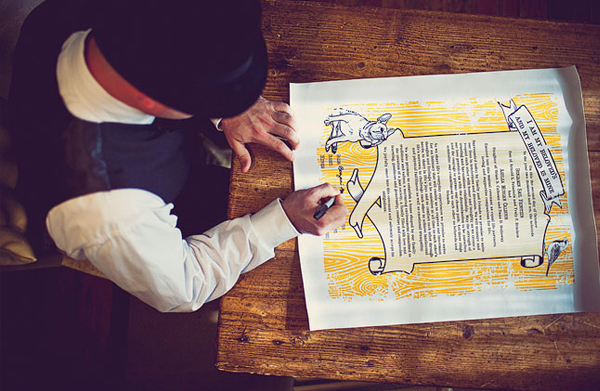 Super cool handmade marriage certificate. Photography by Matt of Our Labor of Love via Green Wedding Shoes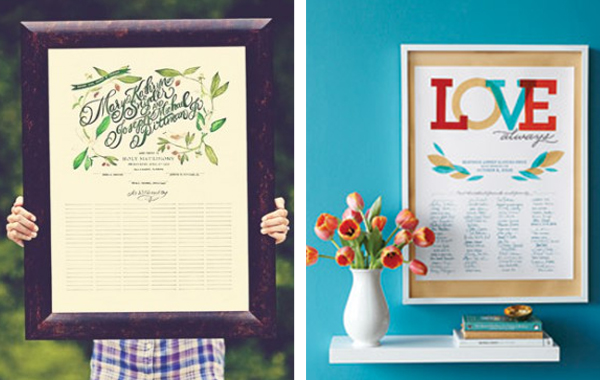 Image 1 lovely painted wedding certificate via Image Spark stationery by Emily Ley. Image 2 free customisable PDF wedding poster from Martha Stewart Weddings.
Red banner marriage certificate poster from Orleans Paperie.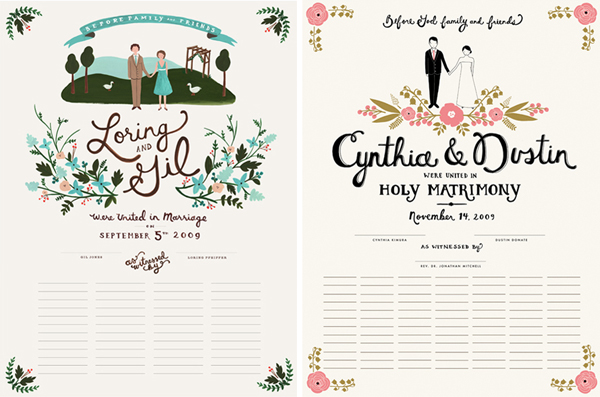 Sweet hand drawn wedding certificates from Rifle Paper Co.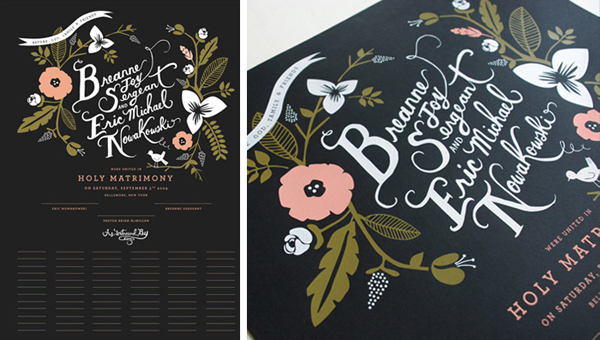 Lovely custom designed wedding certificate poster, screen printed with three ink colors on black French Paper. From Rifle Paper Co.
Lovely screenprint marriage certificate poster from Orleans Paperie.
I'm in the process of designing and printing one of these lovelies at the moment, so when it's finished and printed I'll get it on the facebook page!