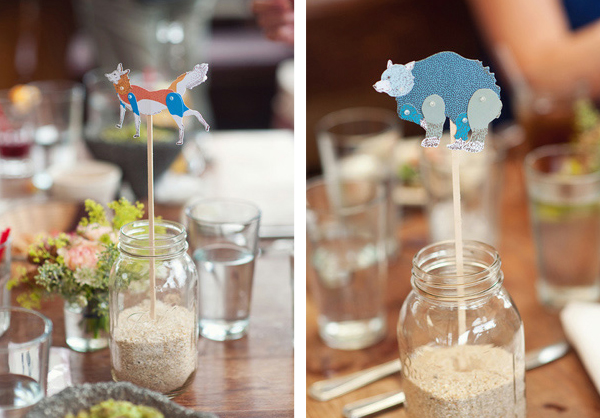 If you're looking for an original, personalised way of presenting your seating plan at your wedding or special event, here are some great ideas that might inspire you…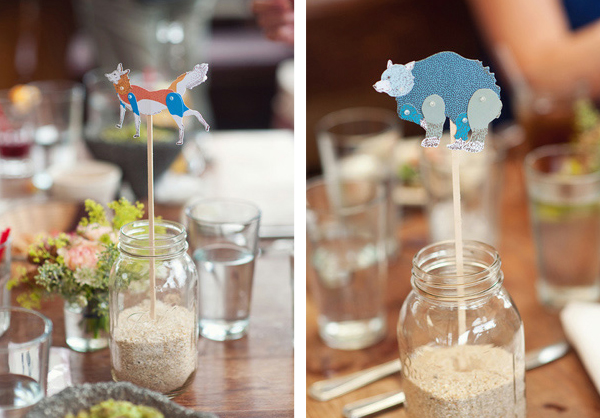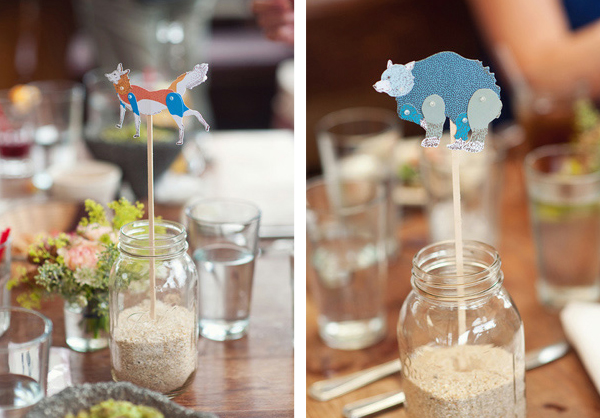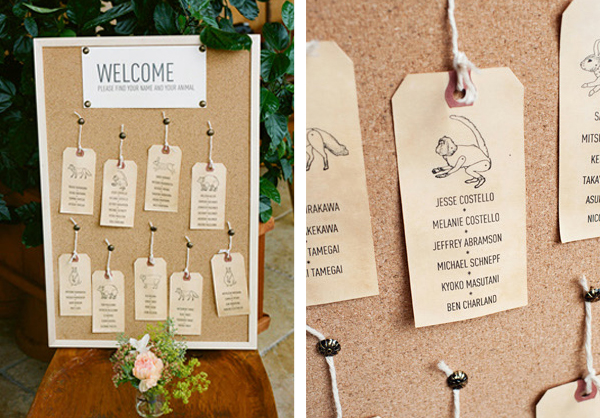 How cool are these handmade paper animal puppets from Etsy! Used as part of the couple's wedding seating plan. Each table was given a different puppet, which was a different animal, then the couple made tags on which they printed the names of each guest along with a line drawing of their table's animal. Photography by Oh Darling! Photography via The Collection Event Studio.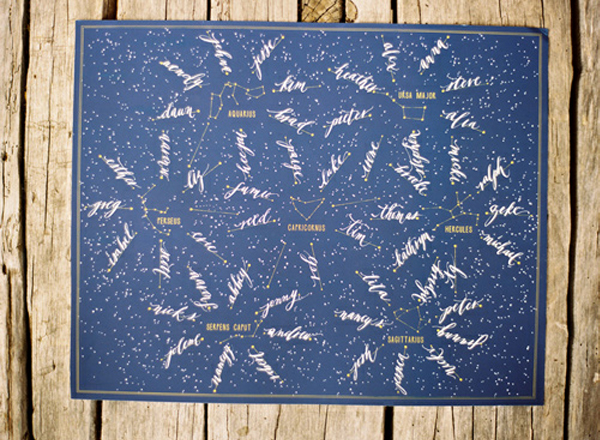 This couple's wedding was held at a remote location, and so the stars in the night's sky were very visible once it got dark. I love the way the venue inspired Mr Boddington's Studio who designed and made the night's sky seating chart. With calligraphy by Neithersnow via Design Sponge and Jolene Sullivan.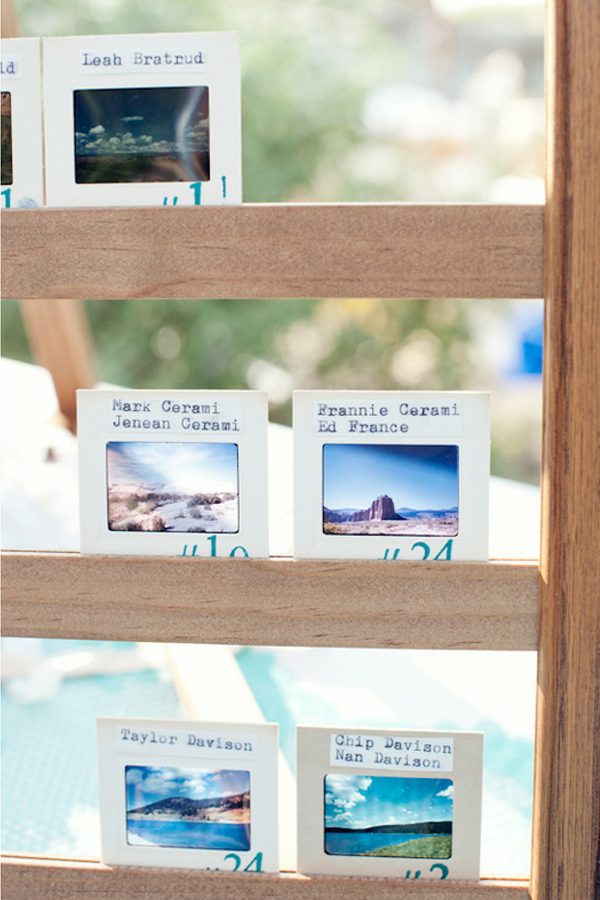 This clever couple used a relative's vintage slide collection for their wedding seating plan and escort cards. They built custom slide holders out of antique frames, and typed all their guests names and table numbers using an old typewriter. I love the way that the light shines through the images, what a great way to add a bit of colour. Photography by Cara Robbins via 100 Layer Cake.
This creative couple made badges for every guest at their wedding, adding the persons name and their relationship to them. The badges were then pinned to a vintage-style paper swing tag, with the table number written on the back, mini pegs were then used to hang them in alphabetical order from a garden lattice. This would be a great idea that you can rope your friends in to help with! Via Lifestyled.