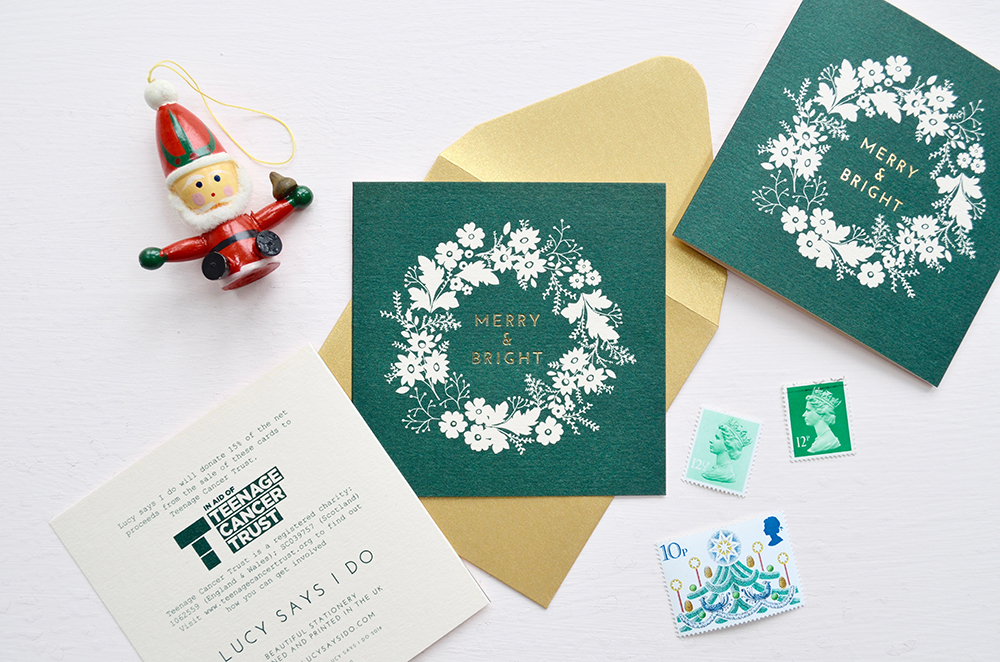 For this year's Christmas cards, I wanted to design something that subtly said 'Christmas' whilst also being contemporary. I did this through a combination of simple hand-drawn imagery, an unconventional colourway, luxury papers and a specialist print finish. The new card is made up of a stylised hand-drawn wreath in negative, printed in a dark forest green onto a beautiful thick soft pink card stock with the text 'Merry & Bright' hot foil printed in matt gold foil. I've had the soft pink with forest green Christmas colour scheme in my head for over a year now, so I was very excited to finally put it into a design.
The cards are available to purchase now from our website here.
The cards come in a pack of 6 cards, and as always, we are donating 15% of the net proceeds from the sale of these cards to Teenage Cancer Trust.
Teenage Cancer Trust is a registered charity: 1062559 (England & Wales); SC039757 (Scotland) Visit: www.teenagecancertrust.org to find out how you can get involved.
We also have our Lucy Says I Do classic Christmas cards available too with some special "Buy 2 Get 1 Pack Free" Christmas offers so come and take a look!
Here's a new picture of some of our Christmas cards together.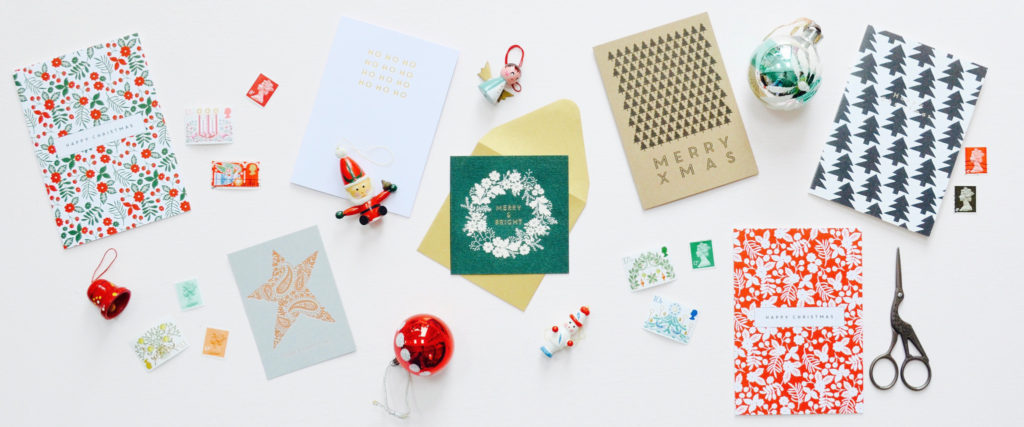 Let the festive season commence!