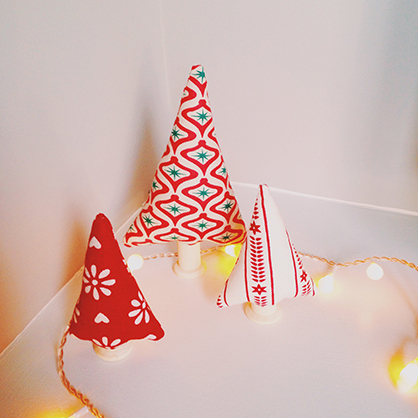 HAPPY HAPPY CHRISTMAS!!!
The Lucy says I do design studio is now closed for Christmas, and will reopen on January 5th 2015. If you send me an email, I will get back to you as soon as possible on my return.
To all the wonderful people I have had the opportunity to work with this year, and to everyone who has visited my blog across the world, and of course all my wonderful friends and family, thank you so much for your continued support. I wish you all a wonderful Christmas and New Year. We have 14 people over for Christmas this year, so it's going to be a tight squeeze, but I can't wait!
2015 is set to be a great one, with tonnes of wonderful projects and events on the horizon, I can't wait to get cracking and share them.
Happy Christmas xxx
Image: my own
Lovely fabric Christmas Trees by the talented Jane Rayner