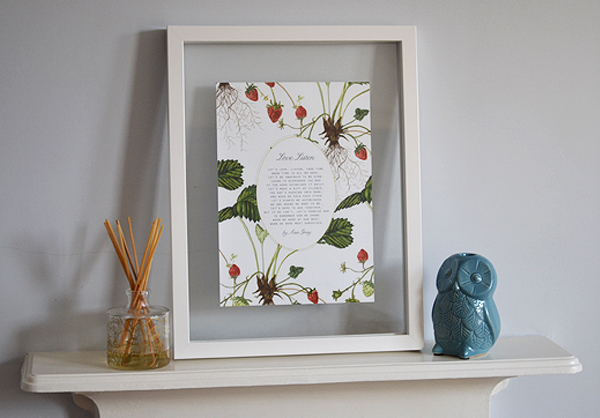 Paul and I spent hours and hours trying to find the right words for our wedding readings and vows. We wanted words that represented how we felt about each other and marriage, that reflected our personalities, and that we felt really meant something.
Knowing how daunting a task this was, I thought I'd dedicate a post to some of my favourite 'lines of love' that we found along our search. I hope these inspire you or just make you smile.
Since our wedding, whenever I read the words of our readings it brings back how I felt that day. I thought it was important to remember those feelings and the words we chose to say in front of all of our favourite people, so I decided to make something to 'frame' the words.  Using parts of the design from our bridesmaids dresses and stationery I created a print to frame the words and gave it to Paul as a Christmas present. The gift was very gratefully received and it now hangs in pride of place on our wall.
If you would like something bespoke designed, please just drop me an email at lucy [at] lucysaysido.8a.
Here is our wedding print, and below are some of our favourite words.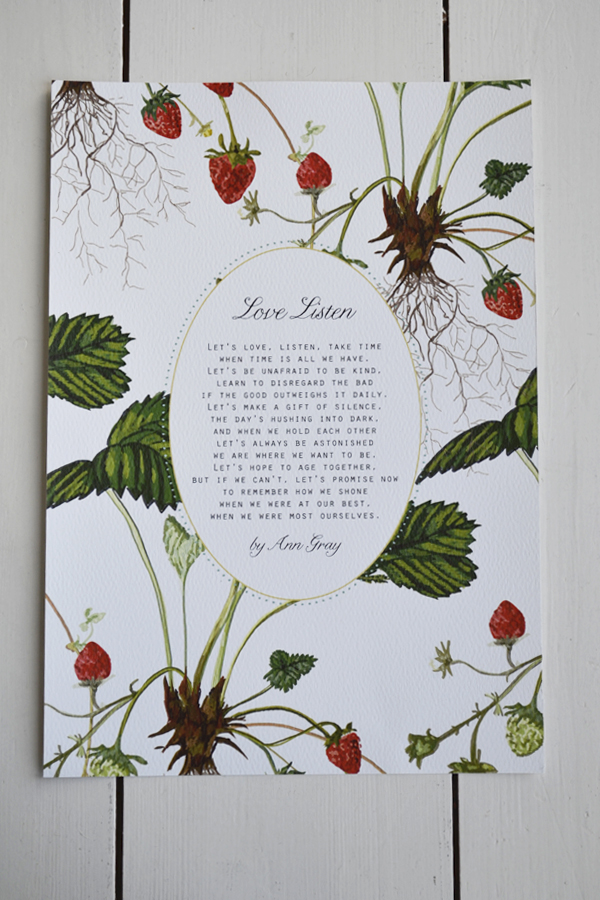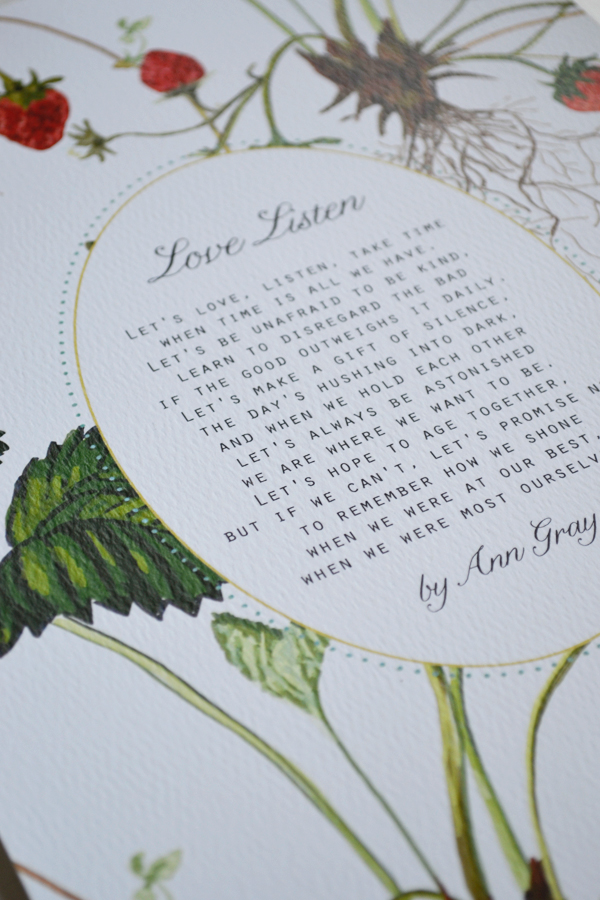 If anyone has any other favourite quotes or poems, I'd love to hear about them.
Image credits:
Image 1,2 and 3: my own.
Wuthering Heights Book: US Anthropologie, The Portrait of a Lady book, Velveteen Rabbit (1922) William Nicholson, Philip Pullman – His Dark Materials, Beloved, Atonement, Love Listen – my own design, Winnie the Pooh, Anna Karenina