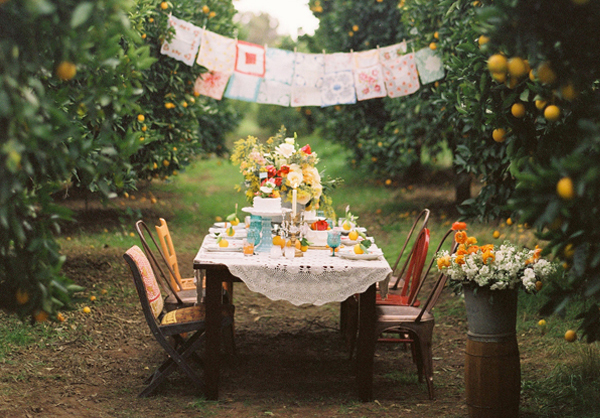 With the rain lashing down outside, I can't help daydreaming about alfresco dining. There's nothing nicer than enjoying a long english summer evening with food, friends and family.
If you are looking for some inspiration for a simple outdoor get together this summer, or you're planning an intimate wedding reception or you just want to dream a little, take a look at these images, hopefully they will inspire.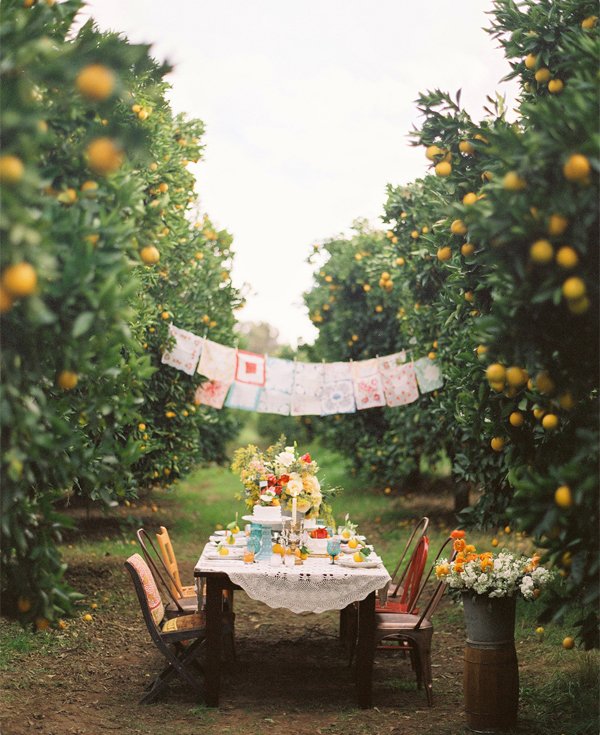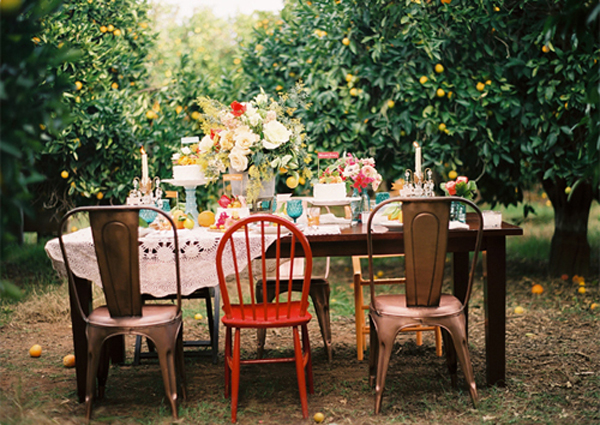 These beautiful images are from a first anniversary dinner party organised by Amarology Wedding. The photos are shot by Jill Thomas. I love the setting in the orange groves.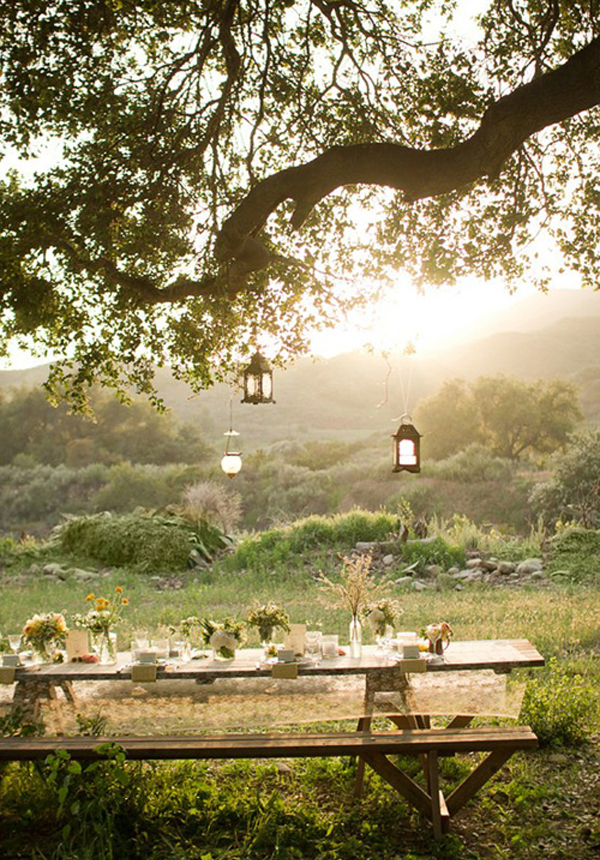 This picnic style gathering, set against the backdrop of the evening haze is wonderful, and would make for an incredible intimate wedding reception.
Image Credit: Style Files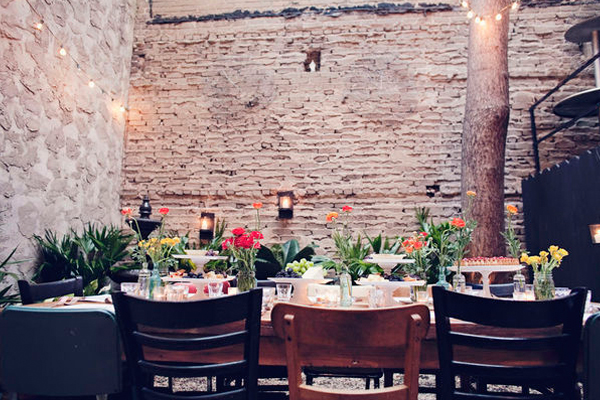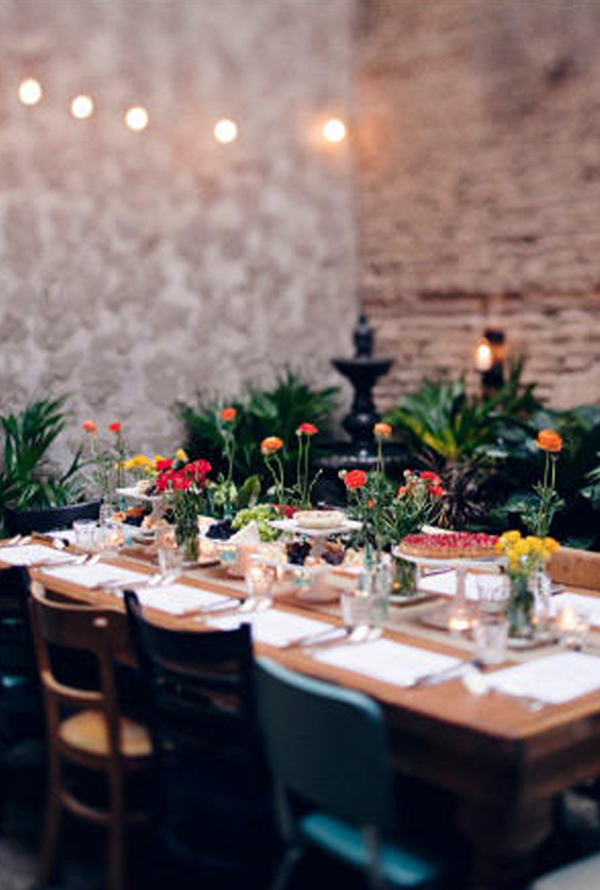 Event design by Styled Creative for Red Balloon PR. Photos by Nicole Polk Photography via Style Me Pretty.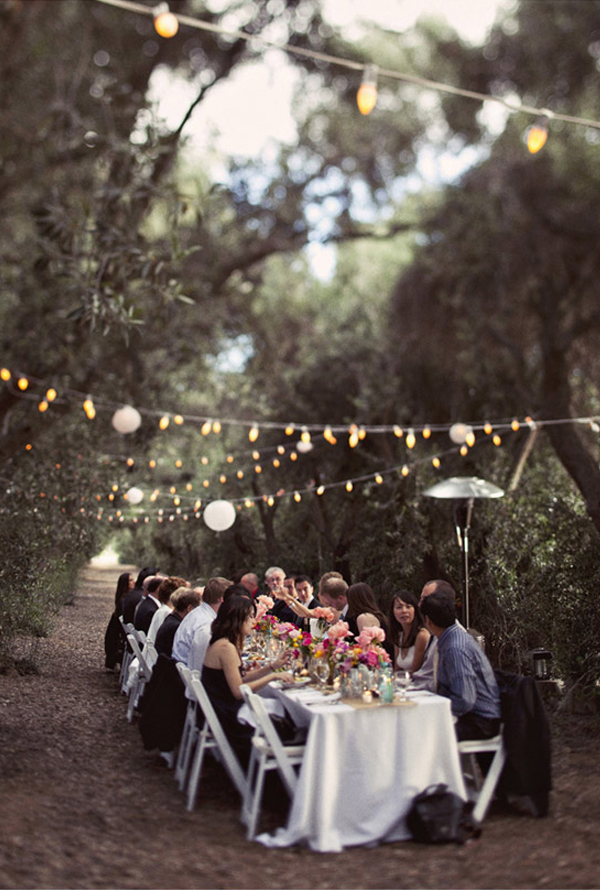 The Cantina lights with the simple hanging lanterns between the trees of the Olive Grove make for a relaxed yet romantic setting. The white tablecloths and chairs keep it elegant, and the pop of brightly coloured flowers adds a touch of fun.
Image via 100 Layer Cake photography by Jackie Wonders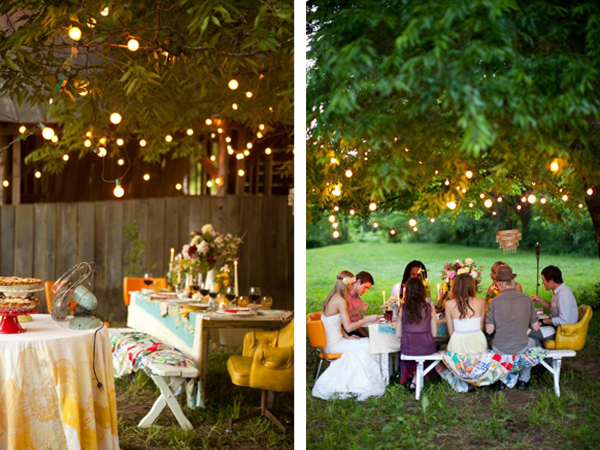 I love this relaxed picnic style wedding reception. Set under a huge tree, with lights like stars, colourful tablelinen and blankets, candles and beautiful flowers, guests can all enjoy this intimate occasion.
Image Credit: Extremely talented photographer Tec Petaja
With a little imagination these ideas could be adapted for a country marquee, barn or garden wedding, or if you were hosting a bridesmaid lunch or dinner with friends. The care and attention taken over each table does make the event feel more original and personal.
Now I just need it to get a little bit warmer before I venture outside for dinner.