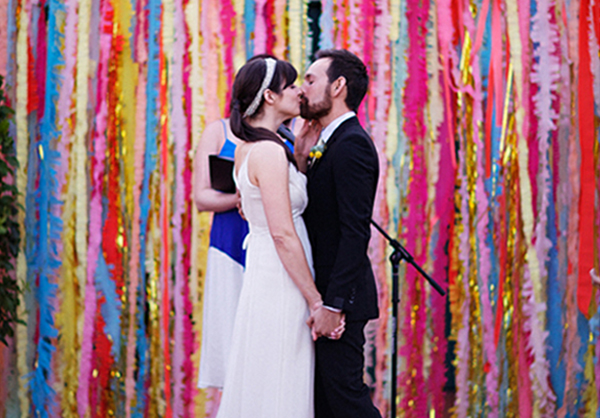 Having your wedding ceremony at a venue or location that you are able to decorate and personalise, but stuck for ideas? If so I have found some amazing hand crafted wedding ceremony backdrops and decorations to inspire you!
All of these lovely decorations could be easily adapted and introduced at a wedding reception or party too, as a photobooth back drop perhaps or to pretty up a venue.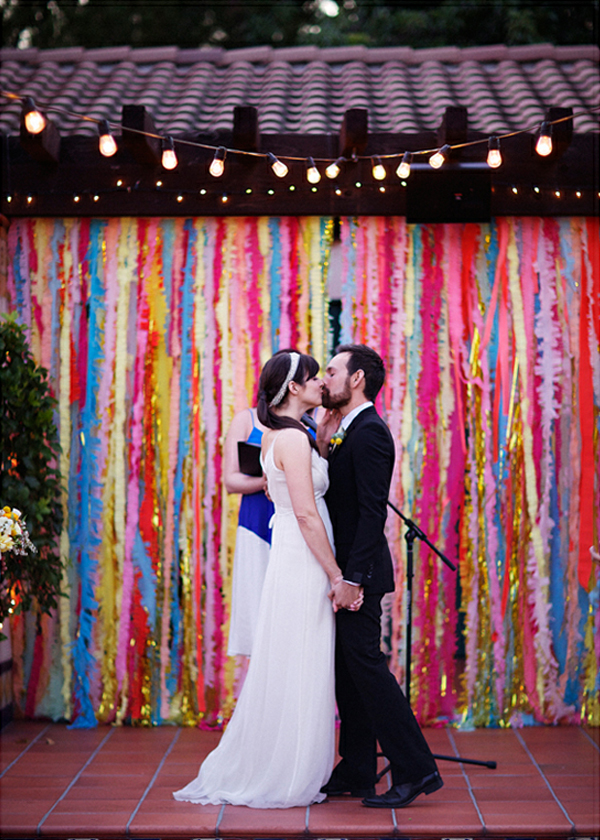 Brilliant bright streamers as a ceremony backdrop. Photography by Fresh in Love by via 100 Layer Cake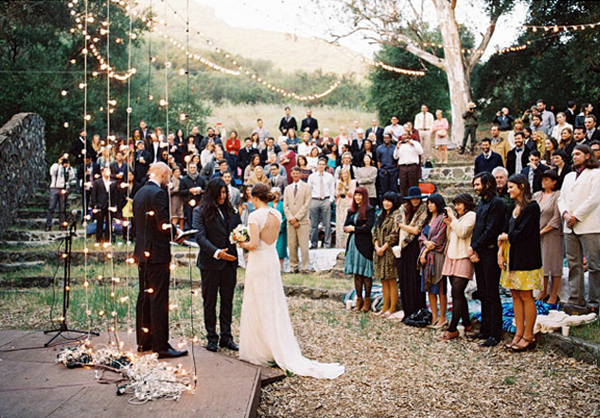 Cantina light wedding ceremony backdrop. Photography by Braedon Photography via Green Wedding Shoes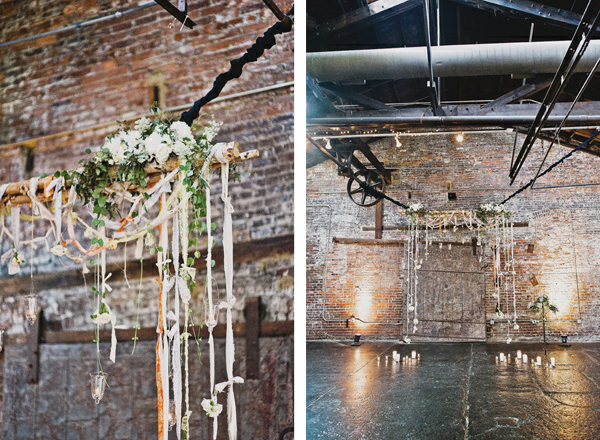 This enormous old industrial space has been given a soft romantic feel with the creation of a beautiful wedding ceremony backdrop made of ribbons, flowers and candles. Photography by Kyle Hale via Ruffled.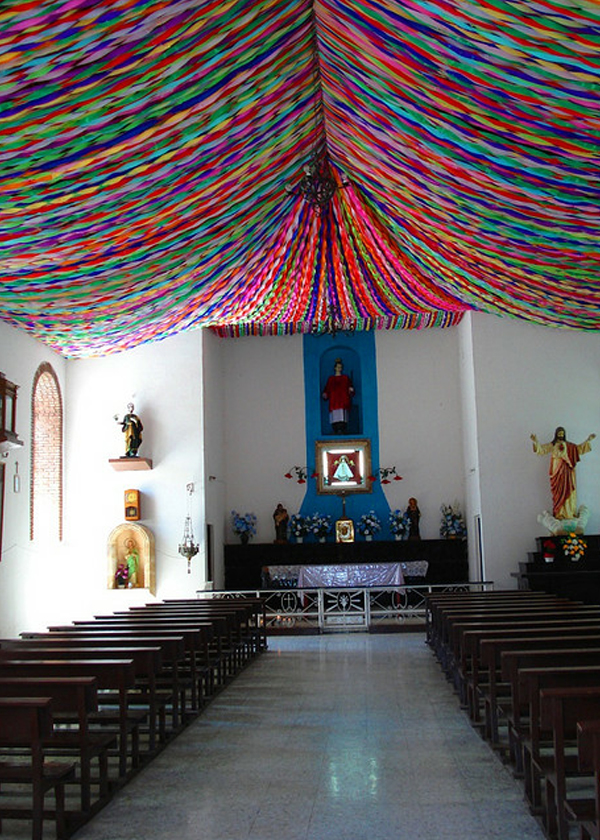 Stunning ceremony location, elaborate ribbon display in a Mexican Church. Photographer Ing Jorge via Flickr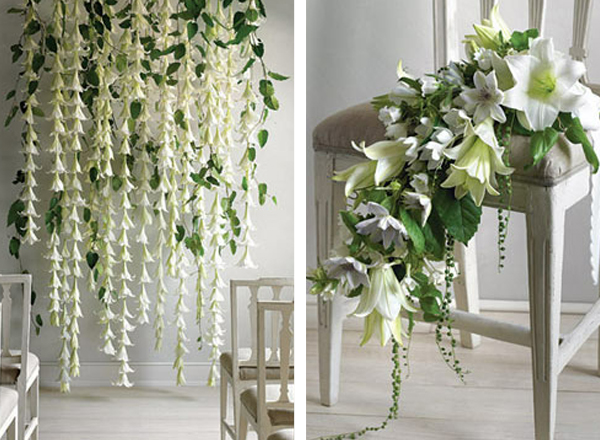 If you are feeling super creative and hands-on, what about trying this impressive Lily DIY backdrop for your ceremony, it certainly uses flowers in an original way. Original post from Ruffled (where you can find all the DIY instructions), made by Veronica from My Hands On. This one is made with artificial lilies, but I don't suppose it would hurt to try it with real ones!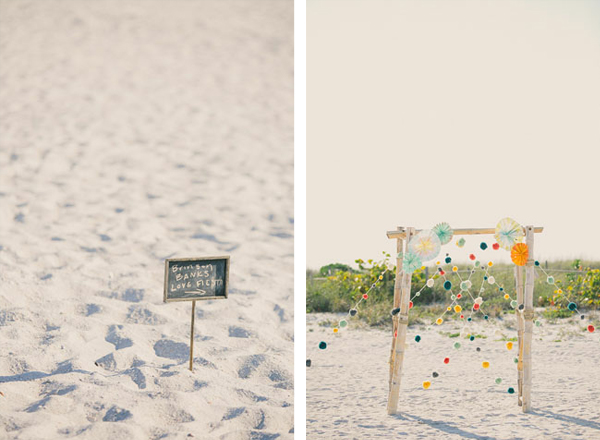 Poms poms on the beach for a bright, fun wedding ceremony. Photography by Matt + Meghan of Our Labor of Love via Green Wedding Shoes