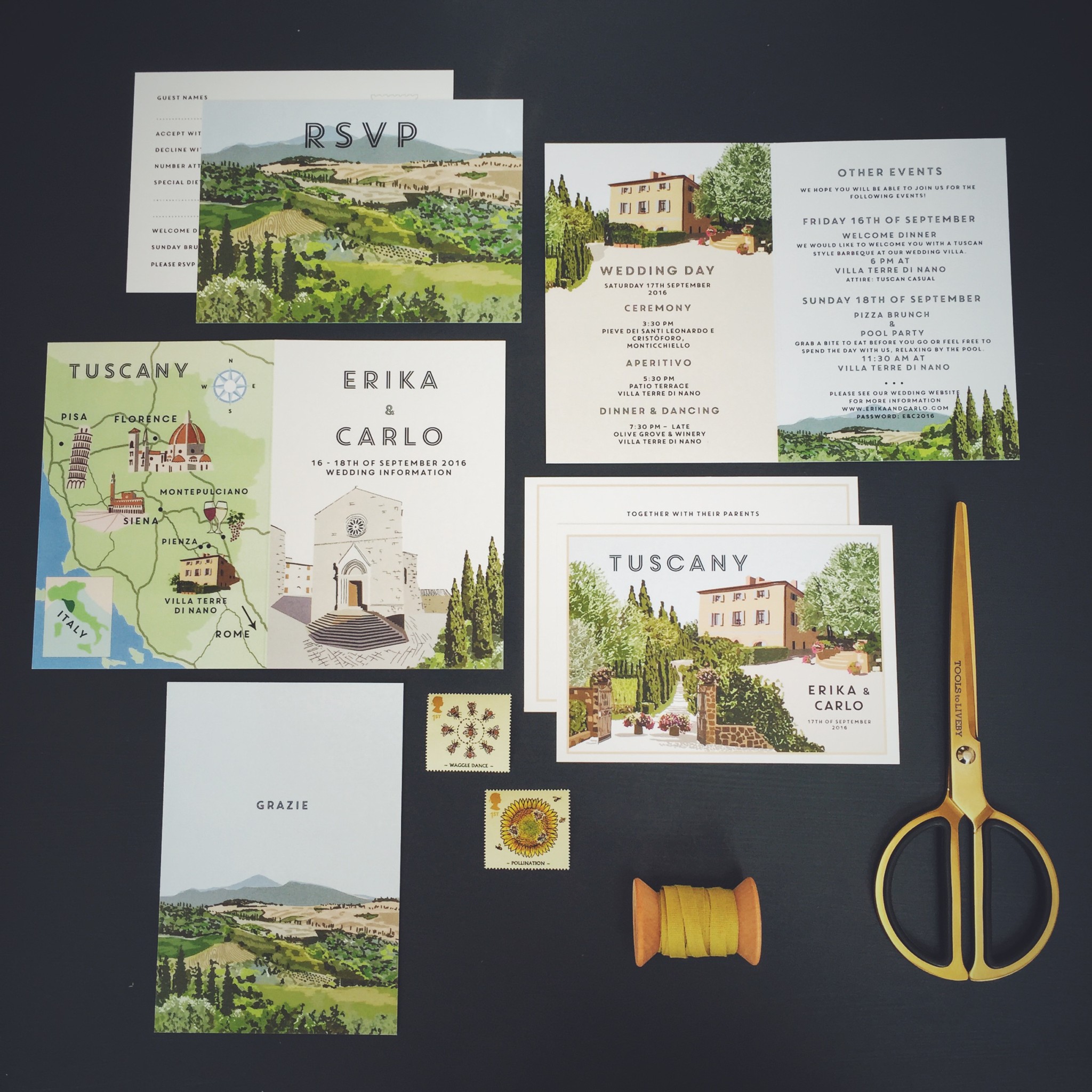 I always love working with bespoke customers to create their own little story with their invitations. Erica and Carlo got married in Tuscany at the beautiful historic house, Terre di Nano in the province of Siena and I had the pleasure of drawing a number of sketches of their venue as well as the surrounding vineyards and olive groves to give their guests a taster of what was to come.
Their stationery was made up of  a vintage travel style postcard invitation featuring a sketch of their reception venue (Terre di Nano), with an information booklet showing the church they would get married in and map of the area as well as information about their wedding, as they were enjoying 3 days of fun with their friends and family. Their RSVP postcard displayed the incredible view from the windows of Terre di Nano, as did their thank you card.
I really enjoyed this commission, and when it was finished I felt as though I'd actually spent time in this beautiful part of Tuscany. Thank you to Erica and Carlo for the chance to work on this wonderful commission.
If you'd like to know more about our bespoke work, just drop us an email with your details or check out our website here.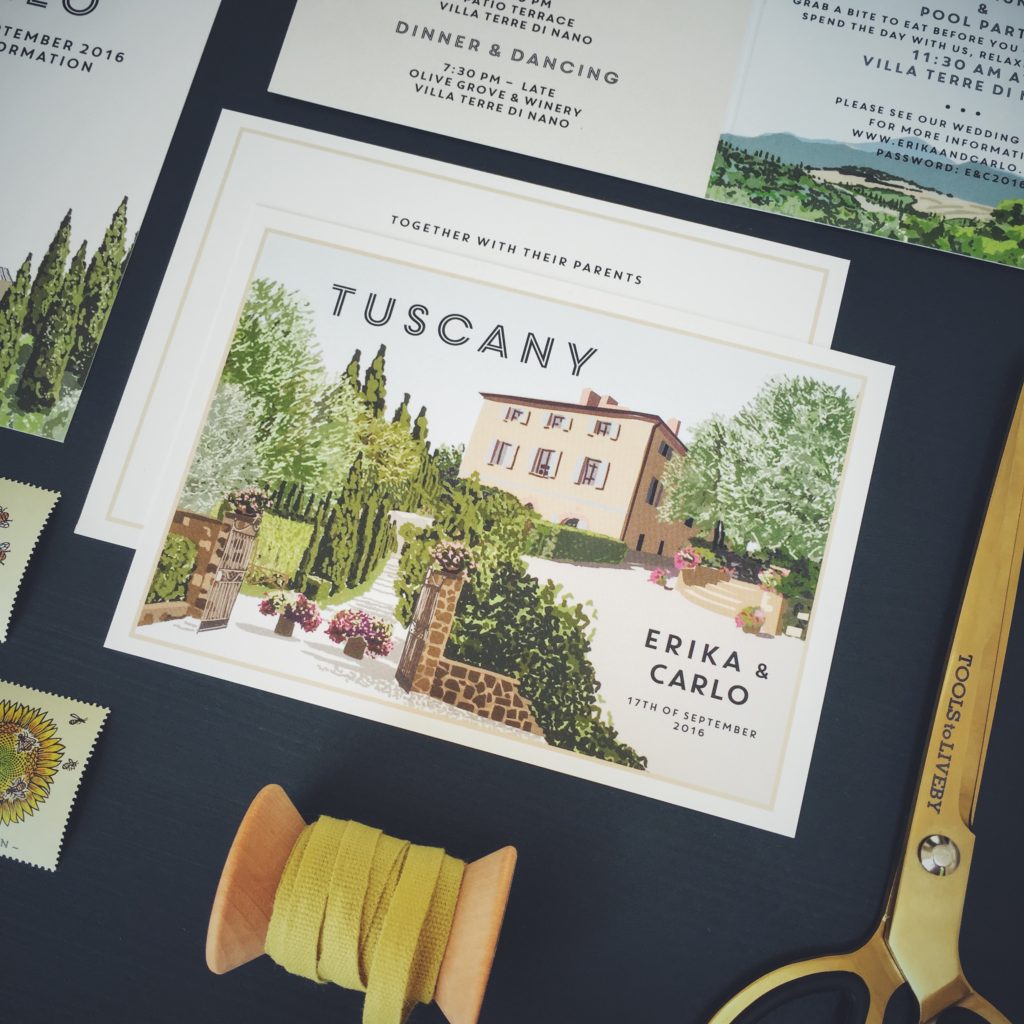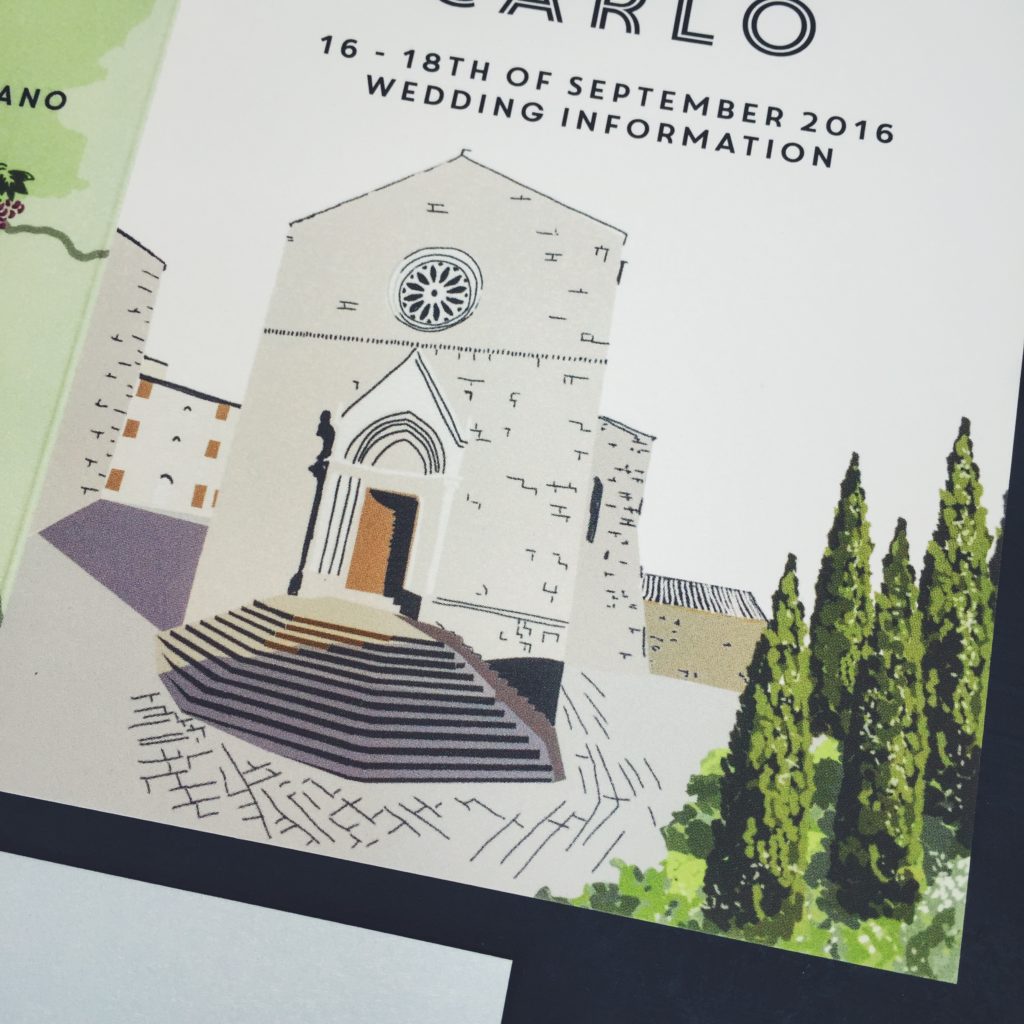 Image Credits: my own