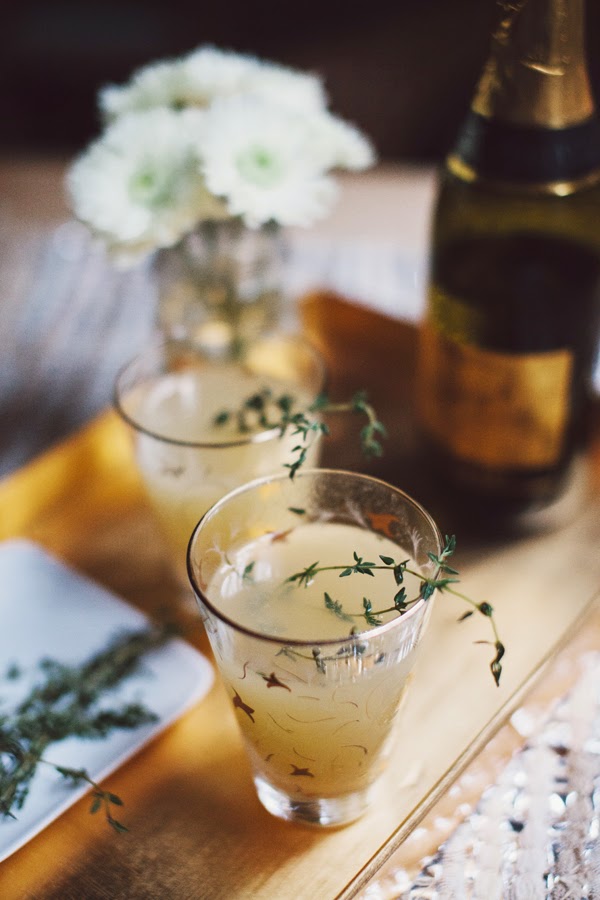 Christmas is an excuse to go all out, and if you're fed up of the usual Christmas tipple why not try these fab drink ideas and cocktails, complete with recipes and all with a Christmassy feel…
PEAR NECTAR & THYME MIMOSA
Ingredients and Directions
1 chilled bottle of Prosecco or Champagne
400ml pear nectar (thick pear juice with greater than 50% pear puree)
4-6 sprigs of Thyme
Fill each glass with 100ml of pear nectar and a sprig of Thyme. Top with Prosecco or Champagne and add an additional sprig of Thyme to garnish. For entertaining, combine chilled wine and pear nectar in a pitcher with 6 sprigs of Thyme.
Photography: Sarah Culver Recipe & Styling: Caitlin Moran via Style within reach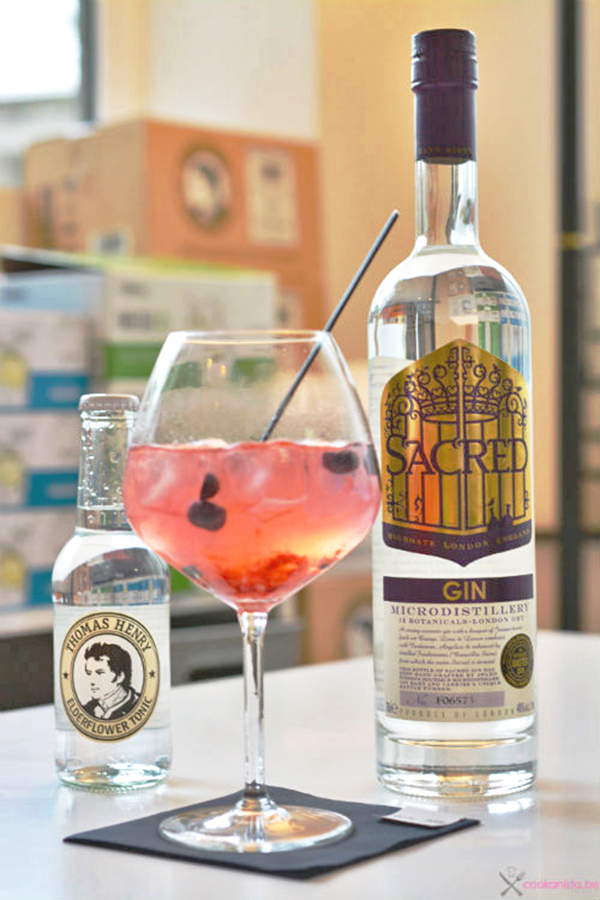 SACRED CHRISTMAS PUDDING GIN
This is a gin is actually made from Christmas pudding!!! You can't get more Christmassy than that! These are limited edition, so get a bottle while you can! Serving suggestion…instead of Christmas pud serve as a shot, straight from the freezer.
Available to purchase from Sacred Gin HERE
Photograph from Cookanista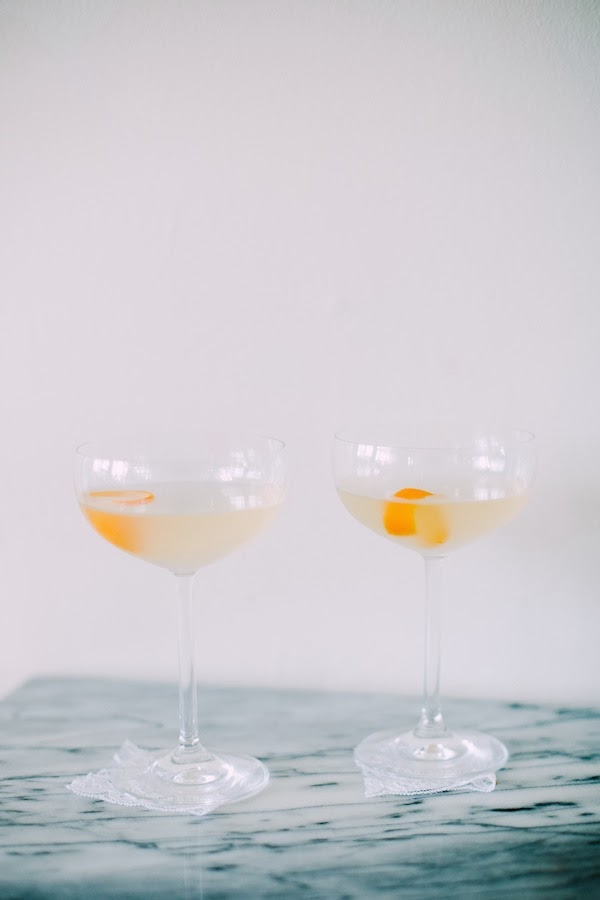 ORANGE COSMO
Ingredients and Directions
3 parts orange vodka
1 part orange liquor
1 part white cranberry juice
Squeeze of fresh orange juice
Orange peel to garnish
Combine first 4 ingredients in a shaker with ice – shake vigorously and pour into your favorite cocktail glass. Garnish with an orange peel and enjoy!!
Photos by Kate Ann Photography Recipe & Styling: Caitlin Moran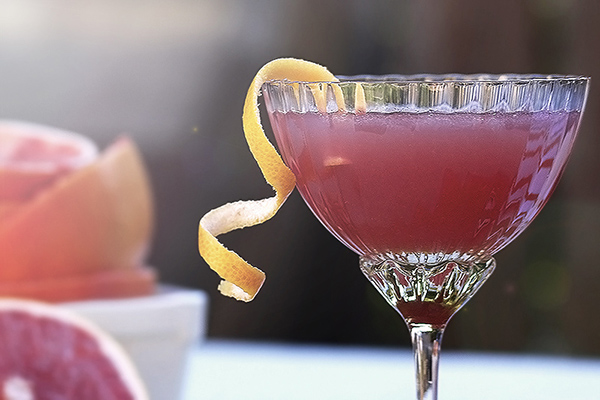 WINTER GRAPEFRUIT COCKTAIL
Ingredients and Directions
1 1/2 oz light rum (50ml)
3/4 oz cassis (25ml)
1/4 oz Aperol (10ml)
2 oz ruby red grapefruit juice (60ml)
1/4 oz lime juice (10ml)
Add all ingredients to a shaker full of ice.  Shake and strain into a cocktail glass. Garnish with a grapefruit twist.
Photographs by Honestly Yum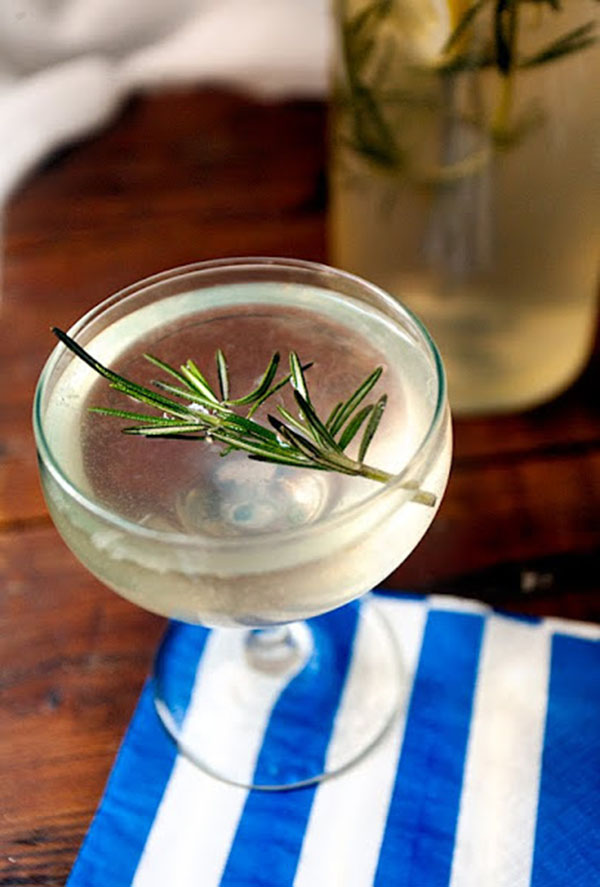 ROSEMARY GIN FIZZ
Ingredients and Directions
1 cup rosemary simple syrup (Boil one cup of sugar in one cup of water with a couple rosemary sprigs thrown in. Boil until the sugar is dissolved. Let cool.)
1 cup gin
1/4 cup fresh lemon juice
1 bottle of Prosecco (or 2, if you want the cocktail to be lighter)
Stir ingredients together in a punch bowl or carafe, and garnish with sprigs of rosemary.
Photographs by Laura Ratliff for Cup of Jo.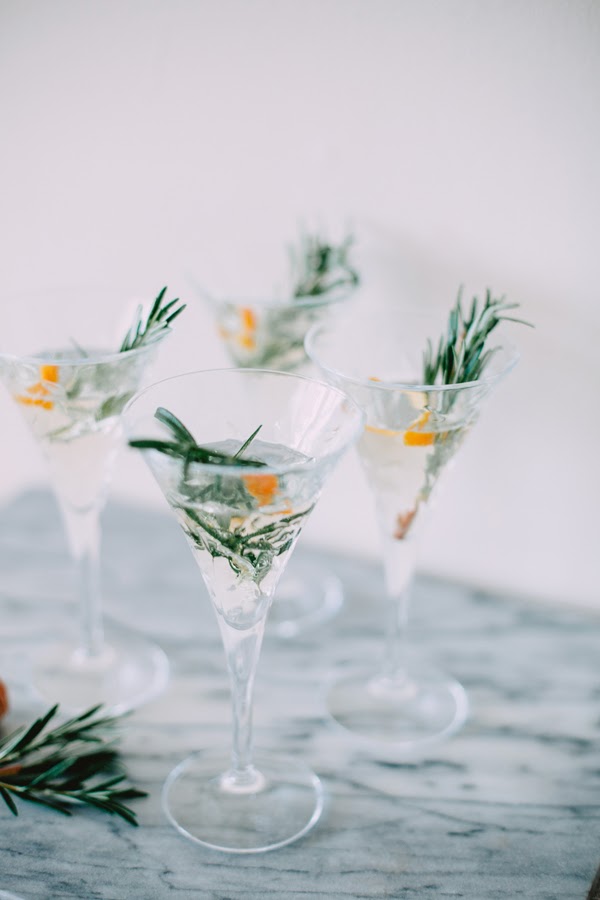 ROSEMARY GIN FIZZ
Ingredients and Directions
Pour champagne into glasses. Add 1 dash of orange bitters, a squeeze of orange juice and garnish with orange peel and rosemary.
Photography by Kate Ann Photography Recipe & Styling: Caitlin Moran via Style within reach