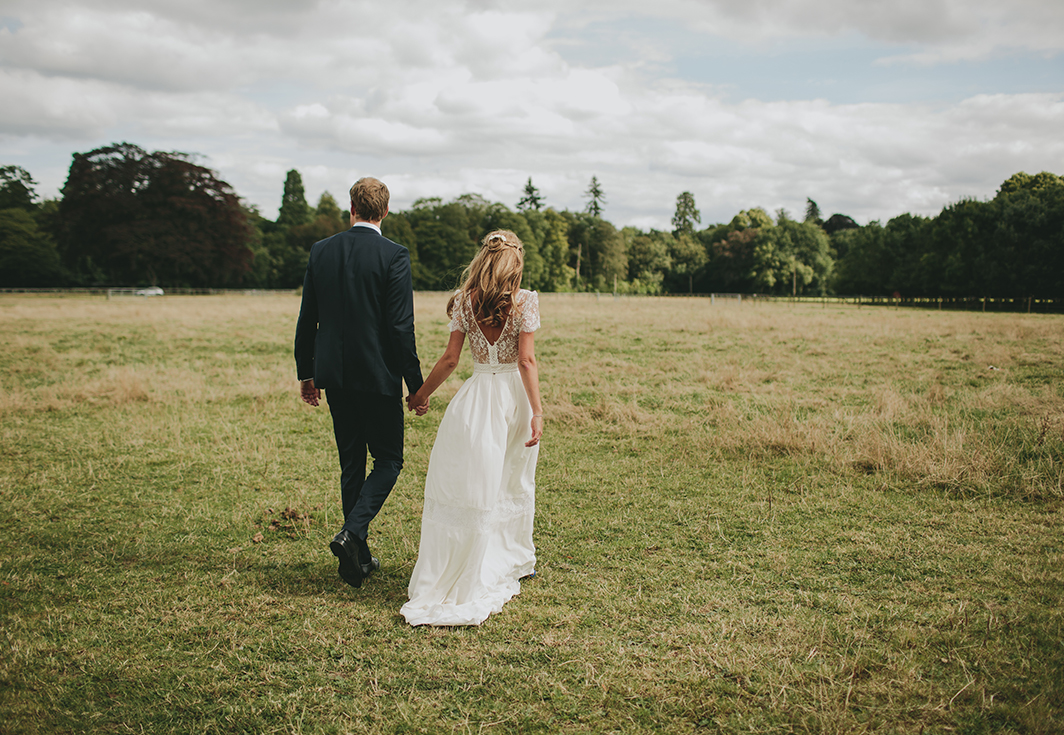 I am so excited about this wedding, it's an incredibly gorgeous day full of love and laughter, the beautiful bride is wearing the most amazing Laure de Sagazan Dress that looks like it was created for her, plus the wonderful Emilie White was taking their photographs!
I was lucky enough to create their wedding stationery and some of their decorations, and as Chris is Danish they chose the Danish collection so that along with lots of other personal touches their day was a wonderful cultural mix. My favourite Danish wedding tradition: someone starts tapping a knife on their wine glass or plate. Then everyone joins in and doesn't stop until the couple stand up on their chairs and kiss!
Take a look at these beautiful photos…
Their stationery consisted of an invitation and information booklet with custom map, seating plan, menus, place cards, I will blog some more pictures of their stationery tomorrow. I also created their custom fabric bunting which was made in the same Danish Design as their stationery.
If you are looking for a bespoke design or stationery and like what you see here, why not send me an email.
Photographs Emilie White
Wedding Dress Laure de Sagazan
Stationery Lucy says I do