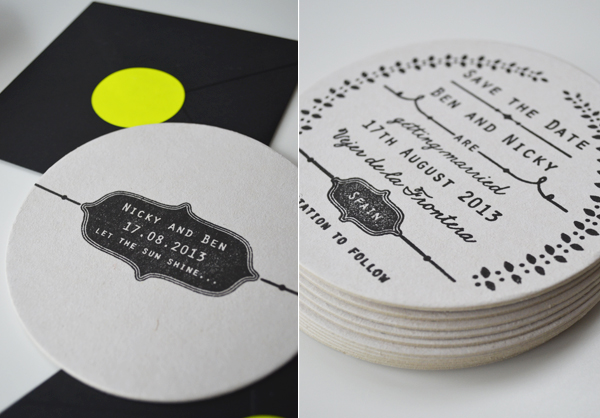 Today's post is the reveal of a very personal custom stationery design project. I'm very excited, as over the next few months I get to work closely with my sister, helping her visually create her wedding. We have already undertaken a number of projects together, and I have to admit I have really enjoyed working together, so I can't wait!
The pictures below show their fantastic, fun wedding save the dates. They are getting married in Spain and they didn't want anything too traditional or serious, they wanted them to be simple and memorable and represent the day. We designed 2 rubber stamps, then printed the designs onto extra thick card stock, to make them look like beer mats.
In a subtle ode to Spain and their wedding, we chose black envelopes (to represent the evening reception) and vivid pops of colour were added with neon yellow stickers (to represent the presence of the sun).
I have a lot to thank my sister (and her boyfriend) for in helping get this website and my business up and running, so I'd just like to say it here…THANK YOU!
If you're looking for original and fun wedding stationery to represent you and your big day, get in touch with me lucy [at] lucysaysido.8a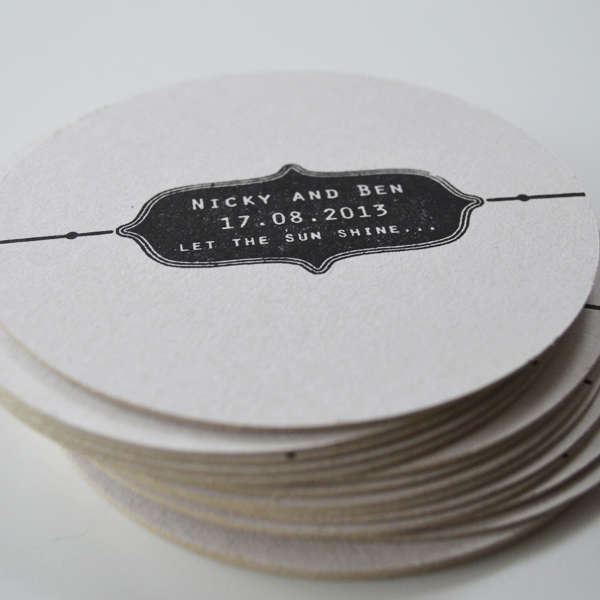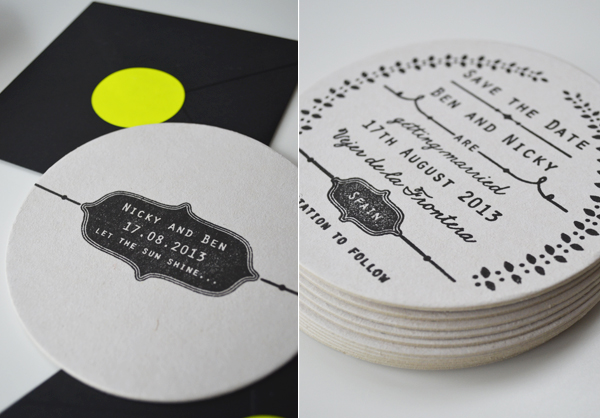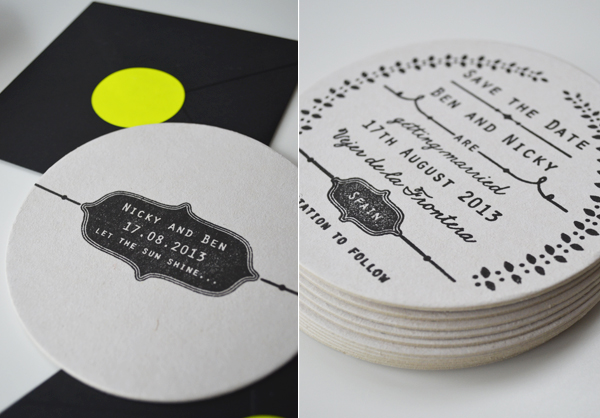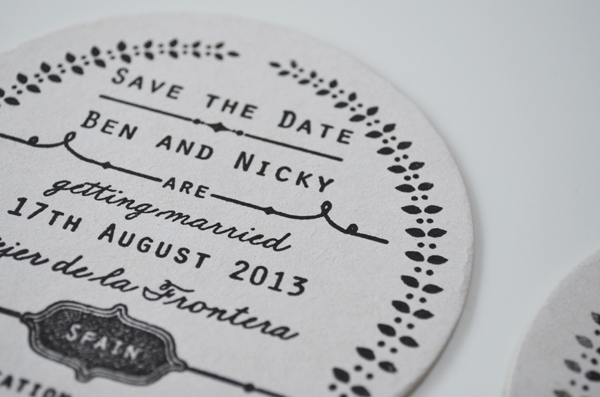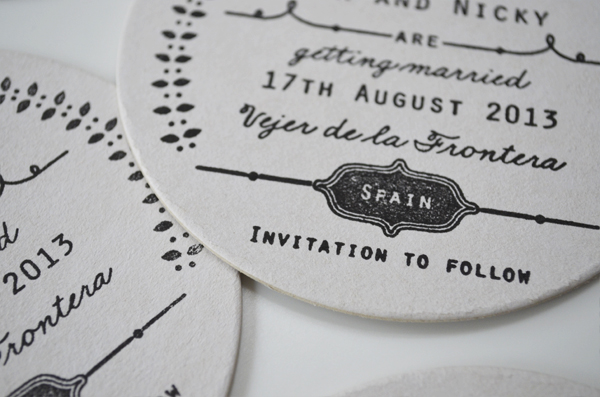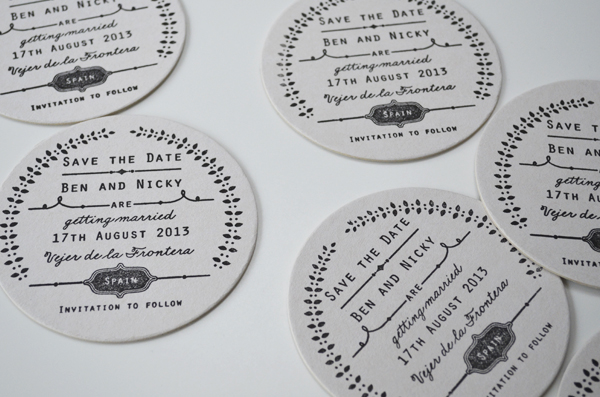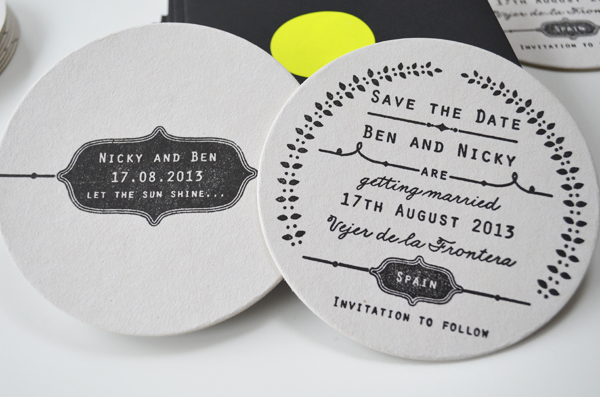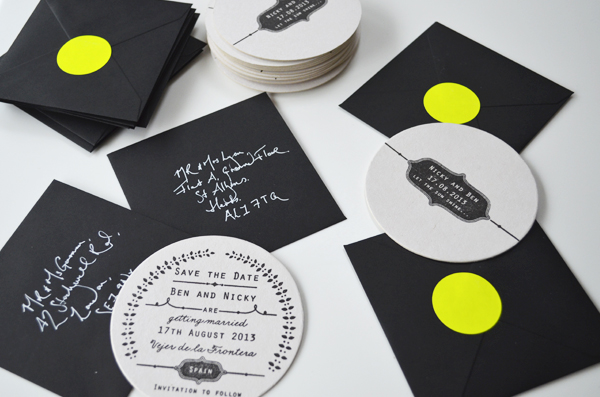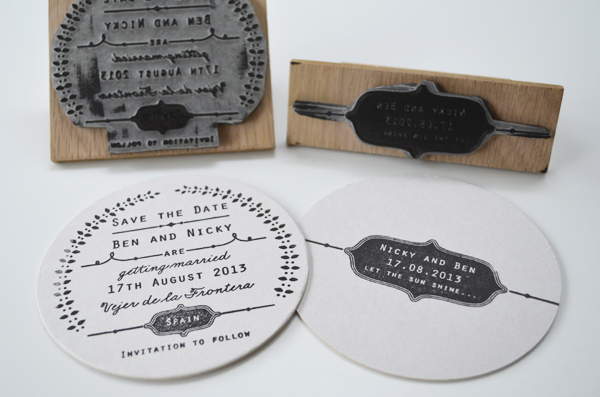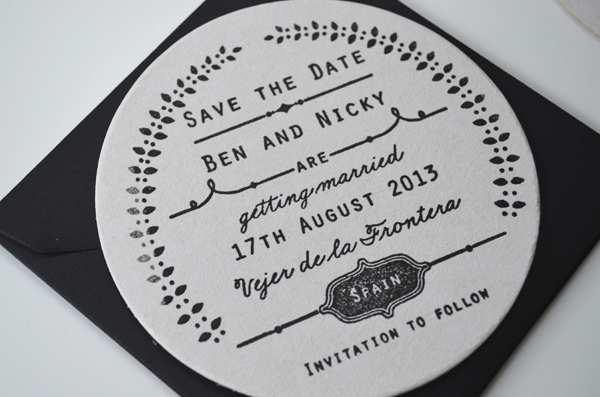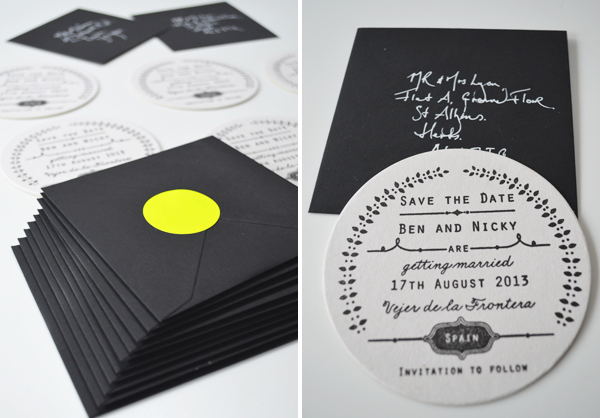 Please get in contact if you'd like me to design something special for you and your wedding, or visit my shop here. I have a number of understated, fun, typographic save the date and invitation options, take a look here.
Other items from my portfolio can be found here.