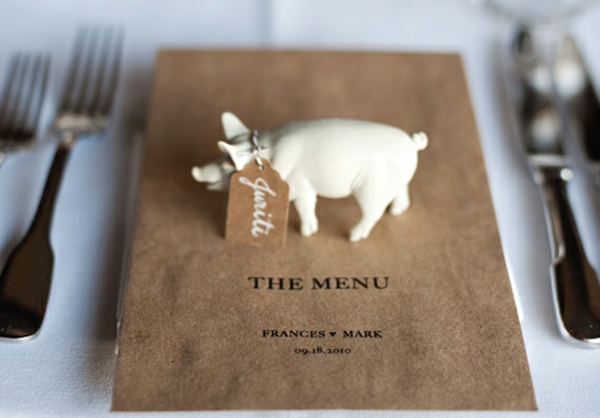 If you are looking for ideas on how to present your guests names at their table, then here are some fun ways of jazzing up your tables and name tags.
If you're looking for stationery elements such as menus, place settings, name tags, and table numbers take a look at my personalised 'on the day' wedding stationery designs here.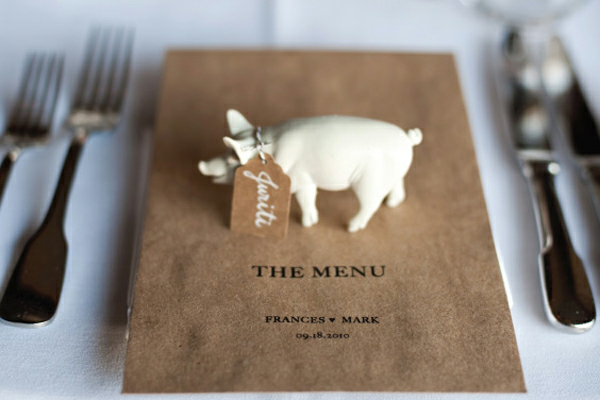 And this little piggy…was used as a place setting. If you are getting married on a farm, or in a garden, or are having an animal theme of some sort, using cheap plastic childrens toys, and spray painting them is a great and inexpensive idea to brighten up your tables. Photograph by Erik Ekroth via Once Wed.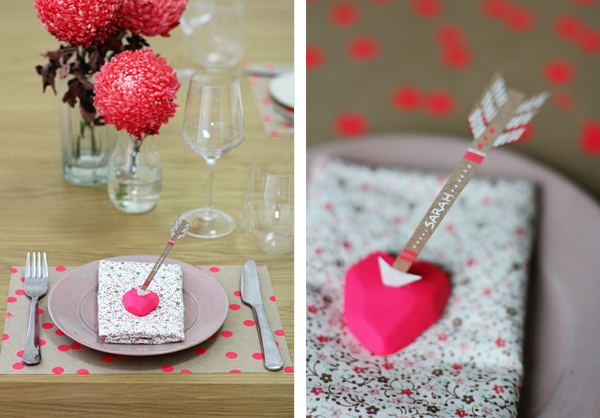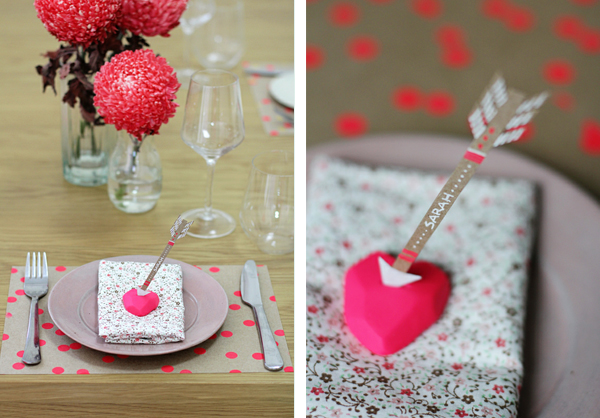 Sweet DIY 'love-struck' arrow place settings from Fellow Fellow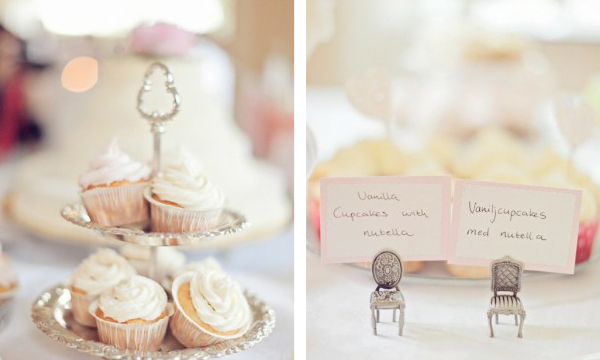 I know these little metal chairs weren't used for place names, but I liked the idea of having some sort of little symbol special to the venue or couple to hold place cards. Photography by Johanna Torbjörnsson.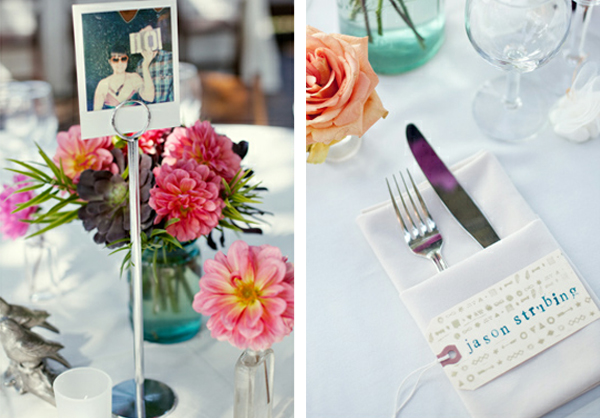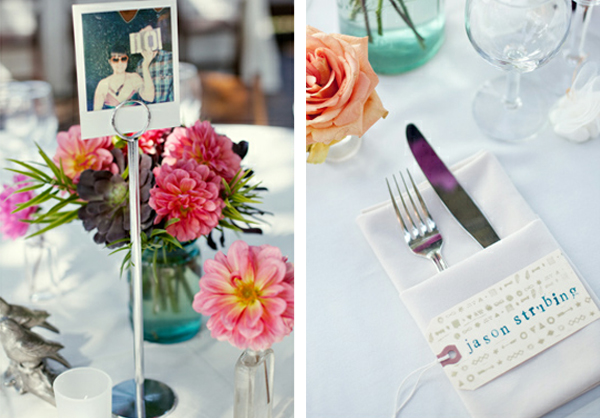 Simple and sweet DIY, hand stamped place names. Photography by Cara Robbins via 100 Layer Cake.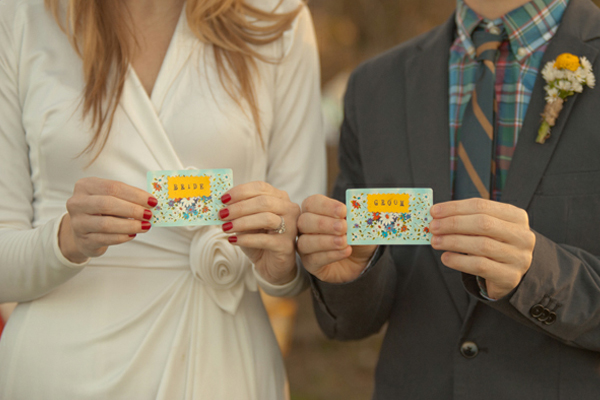 Lovely little patterned place name cards, with the names attached. Via The Brides Cafe.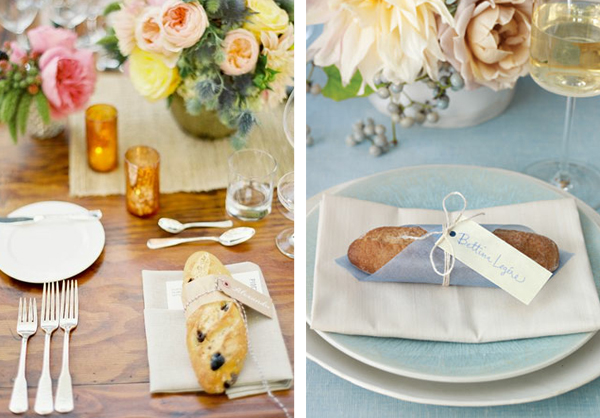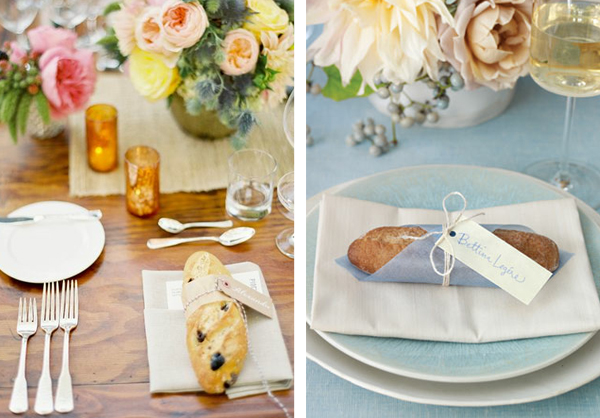 How about using fresh bread as a place setting to attach name tags to? You could get your local bakery to make mini bread loaves, then wrap them in coloured wax paper and add your guests name tags with pretty string or ribbon. Image 1 via Elizabeth Anne Designs. Image 2 via Ritzy Bee.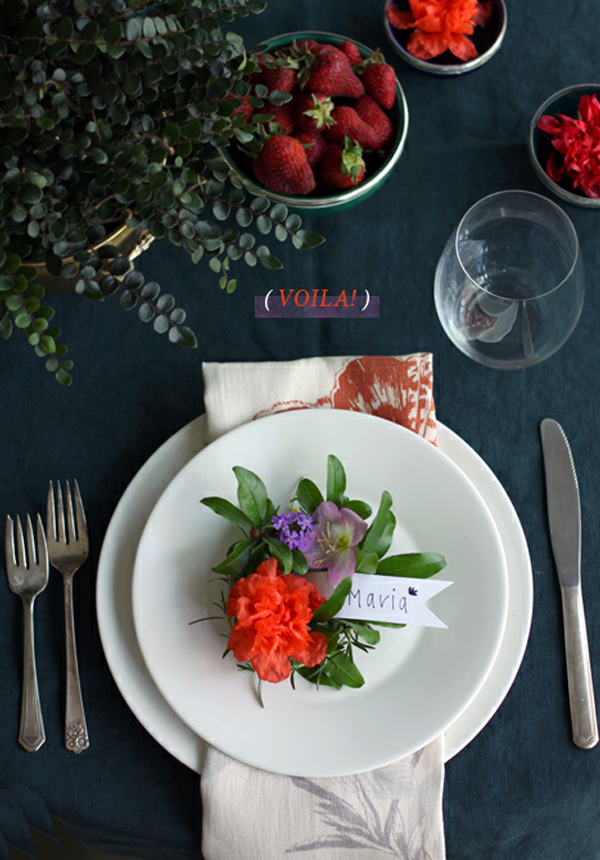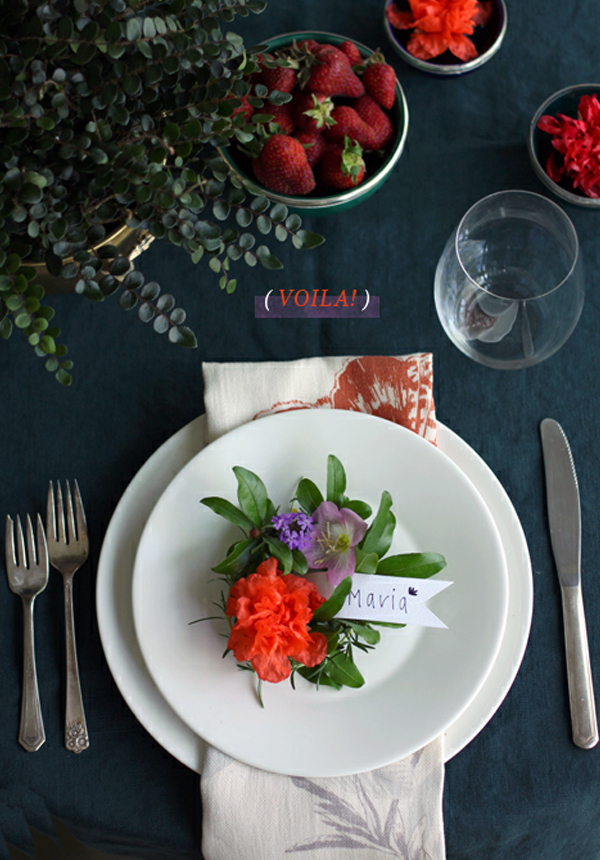 Here's a lovely little handmade idea from Oh Joy! All you need to make this one is a pair of scissors or garden shears, so it's economical too! You could even get the flowers from your garden for a real saving. Click here to see the full DIY post.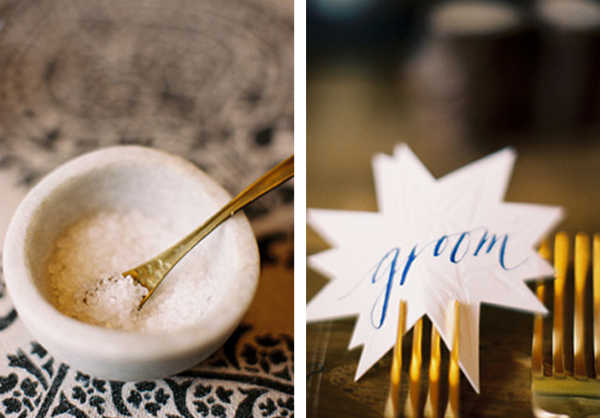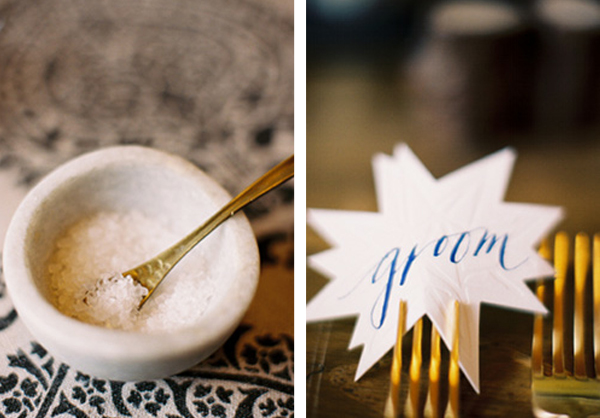 Here's a really simple but effective idea…and I am loving all things starry (check out my 'stars' pinterest board) at the moment too! How about just cutting your name tags into special shapes that have a special meaning to you both.