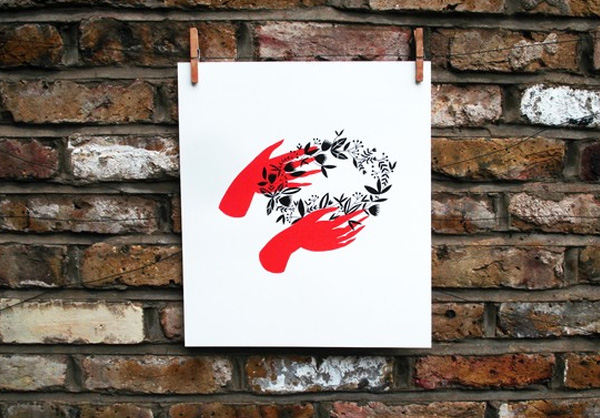 I recently visited the contemporary graphic art fair 'Pick Me Up' at Somerset House. There was some great work on show from UK artists as well as others from around the world, and lots of things that I would have loved to have bought if I had enough wall space! With prints available to purchase from just £10, it was also a great place to pick up an original gift.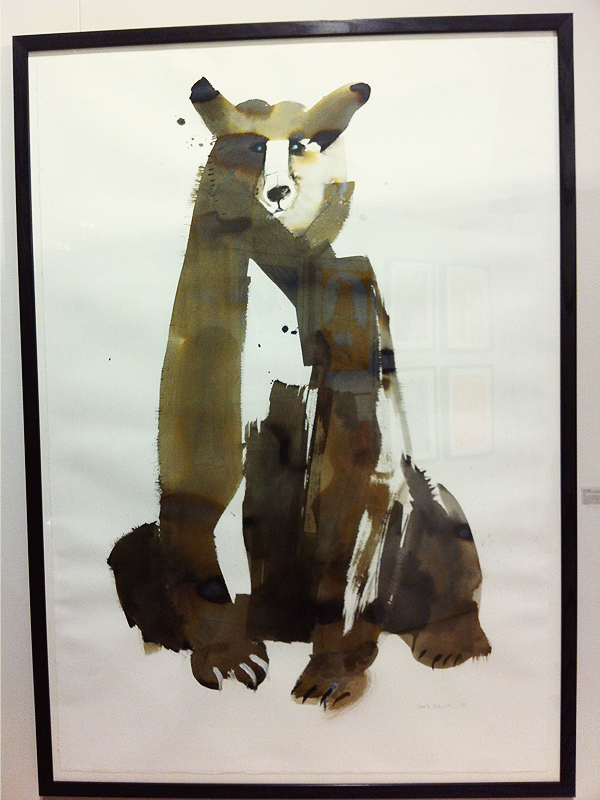 This big bear by Sarah Maycock was my favourite.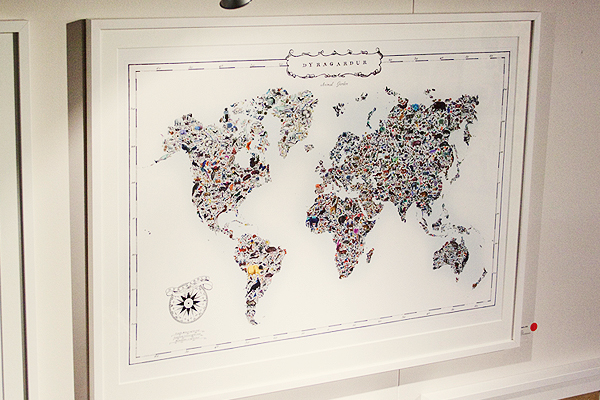 Being a big fan of maps and animals, this beautiful map by Kristjana S Williams really appealed to me. It's difficult to see from the picture but each region of the world has been represented by native animals from that area.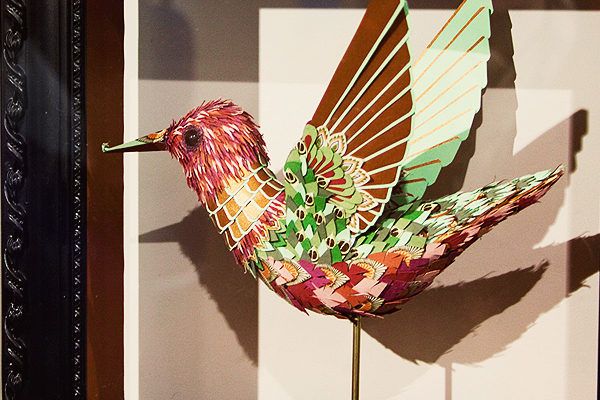 Incredible paper sculptures by french studio Zim and Zou.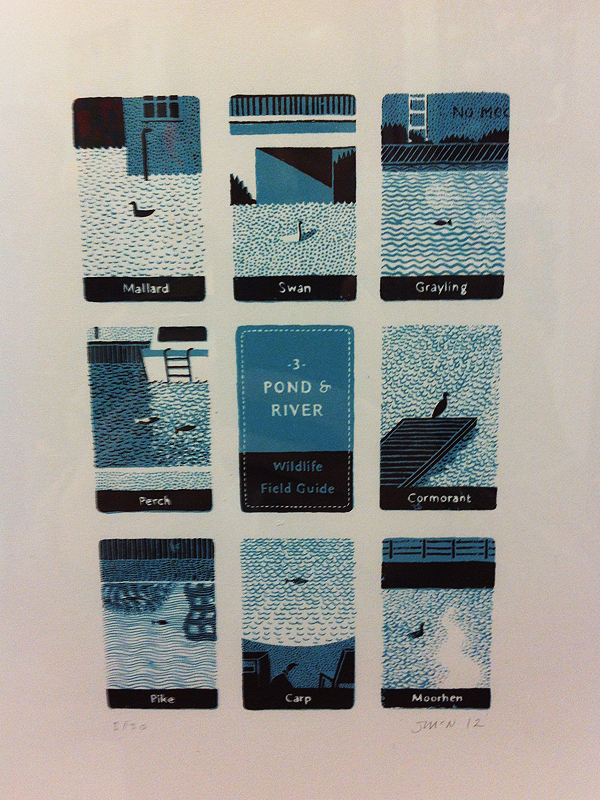 I'm afraid I don't know who this one is by, but I know I like it!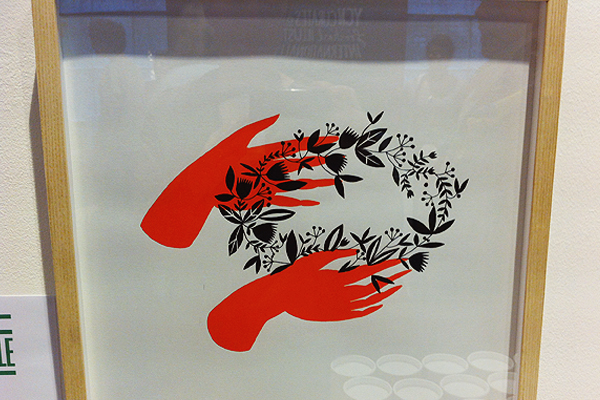 This lovely hand pulled screen print is by Karolin Schnoor, and is available to buy on Etsy.
Sorry about the quality of the images, but they were taken on my phone.