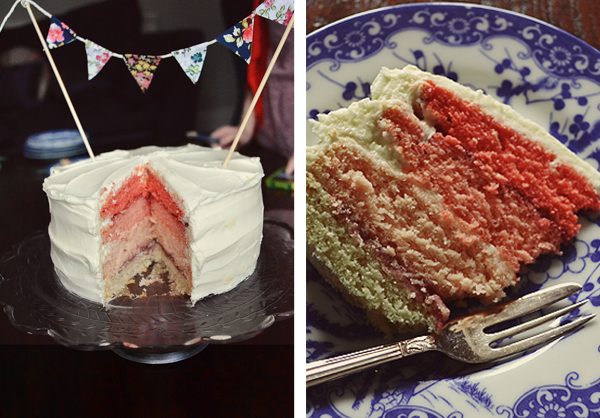 Its another cake and recipe post today…and this one has a little surprise when you cut into it, it also tastes amazing! Think of the best sponge cake you've ever had, and you might be getting close. My sister certainly excelled herself with this one, it was a lovely treat for my mum on mothers day, and went perfectly with a cup of afternoon tea.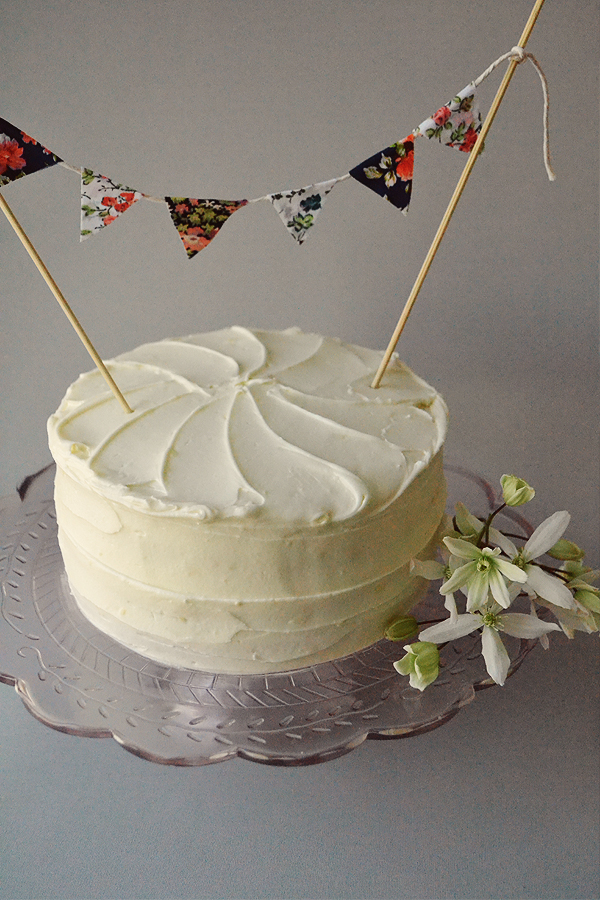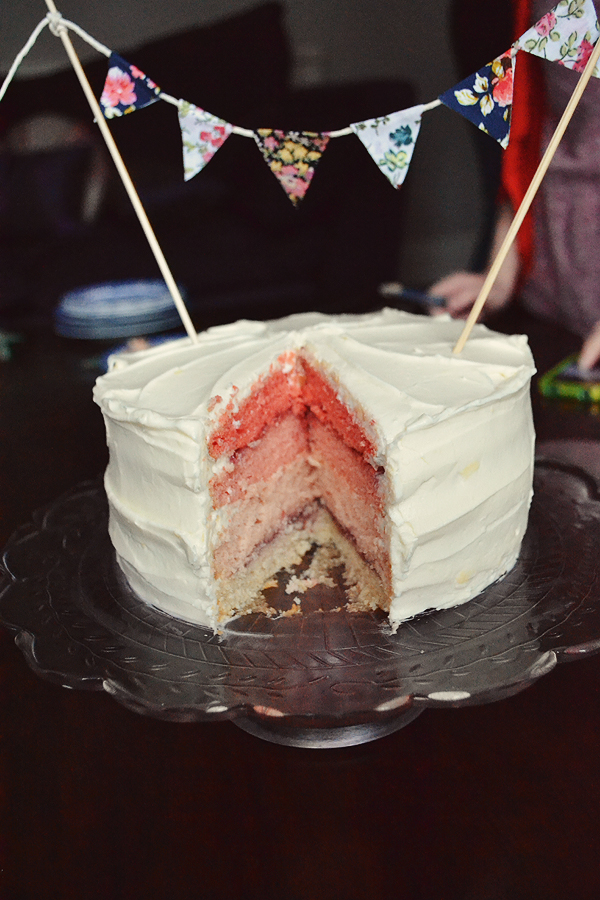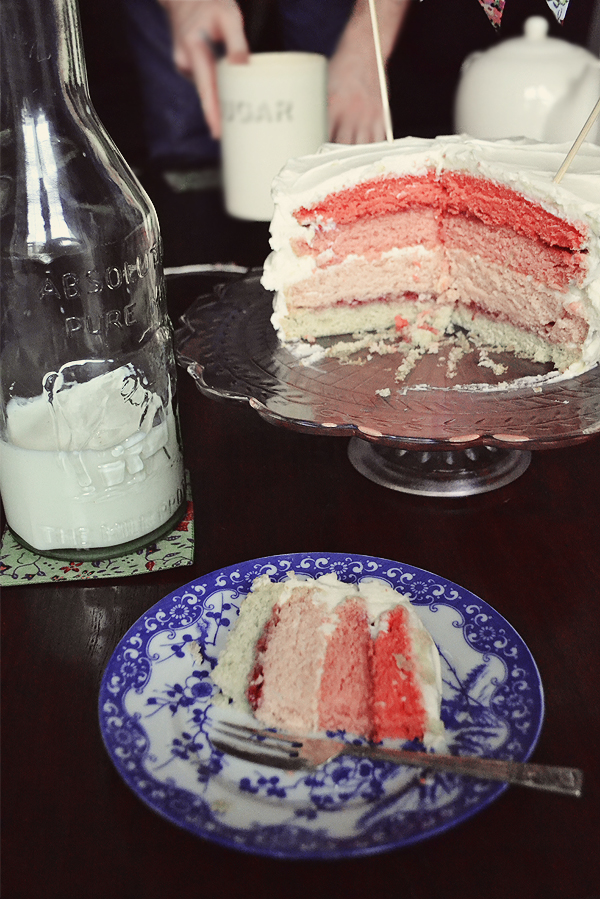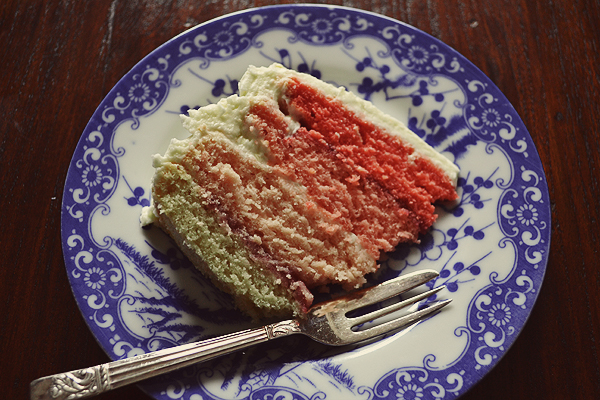 If you don't like the idea of using food colouring in your cake and you want something more natural, it's possible to switch some of the water for pureed berries or juice for example from beetroot.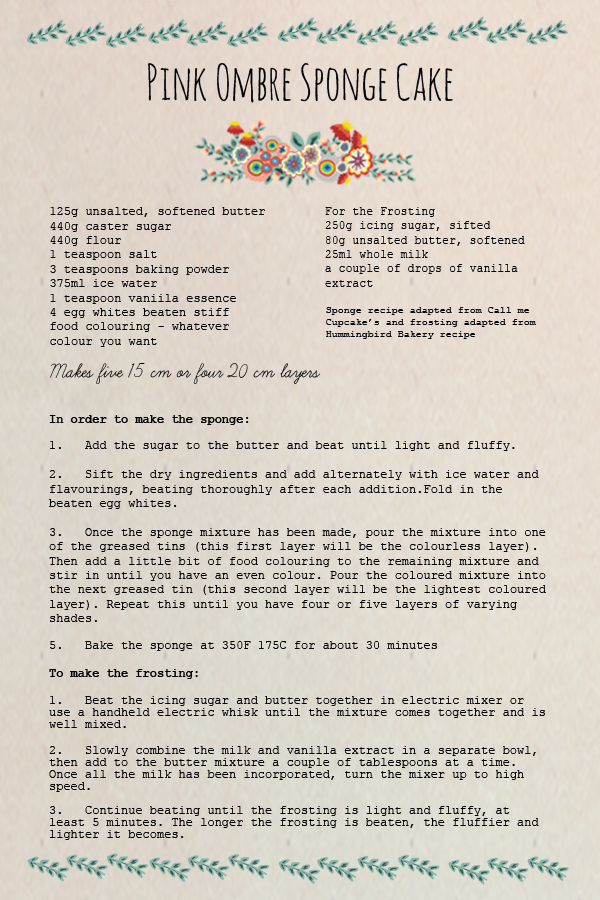 This cake was inspired by some amazing cakes that I spotted on Pinterest, and the recipe for the sponge is adapted from a Call me Cupcake recipe with the frosting recipe from the Hummingbird Bakery cookbook.
Click here for the free recipe printable.