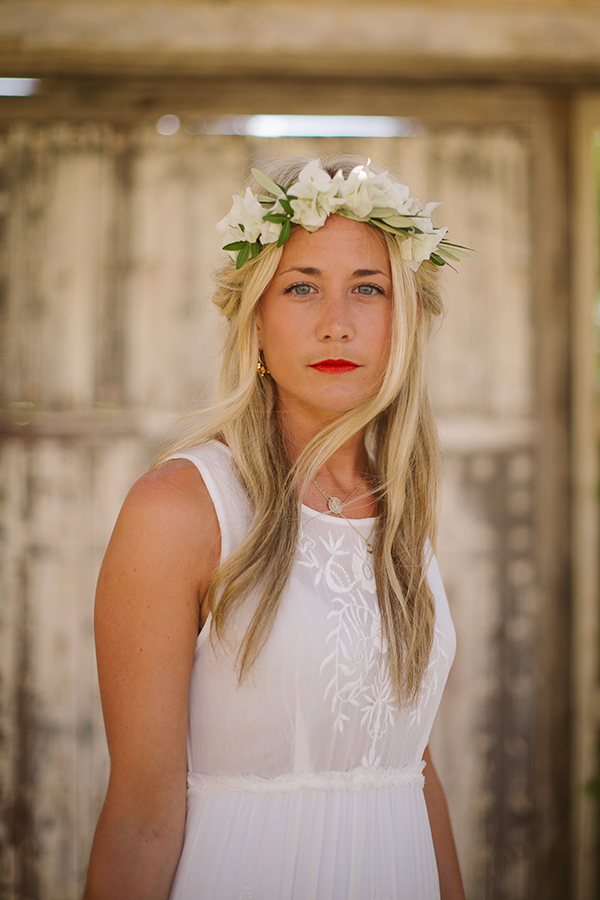 Well August might seem like a million miles away today, but on the 17th August this year, I saw a very special coming together of family and friends…my little sister got married to Ben, her boyfriend of 12 years, and it was epic – I think I'm still recovering!!!
The lovely Annabel was kind enough to feature their day/wedding weekend on her wonderful Love My Dress blog, where she described it as "A Bougainvillea and Olive Leaf Floral Crown For a Fun And Colourful Spanish Fiesta Wedding". If you'd like to see more photographs by the wonderful Tom Ravenshear who captured all the emotion and energy so perfectly, please take a look here.
I thought I'd leave you with a picture of my little sis, who I think you'll agree looks beautiful with her wry little smile! If you'd like to see more photographs of the day and find out about the details I will be sharing these on the blog soon.
I'd just like to say thank you to Annabel for the feature and a massive thank you to Tom for the photographs and wonderful memories.
Image credit: Tom Ravenshear