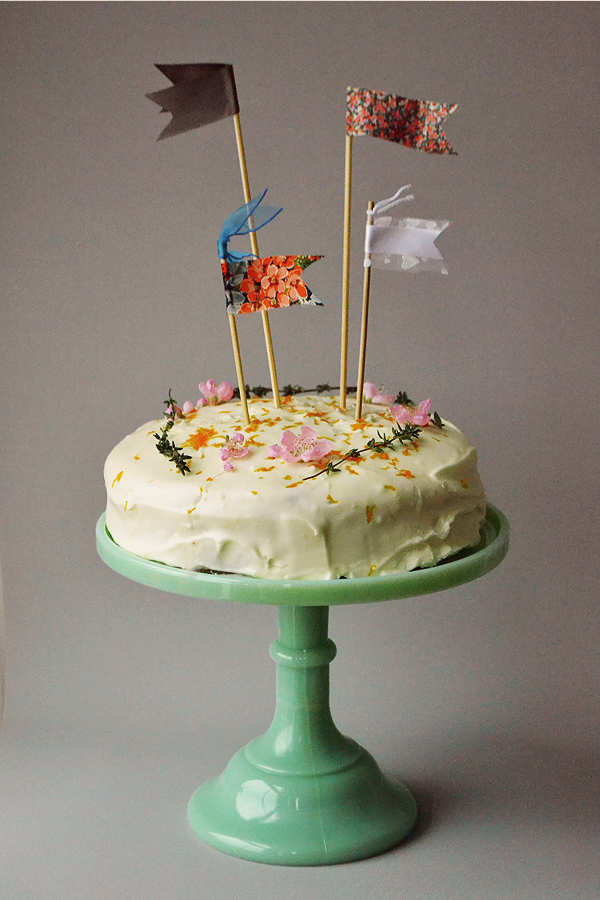 Having decided against a 'traditional' wedding cake, and looking for a more relaxed, handmade approach, over the next few months we will be trialling a number of delicious cake recipes and decorating ideas for the big day. I will also be adding the recipes as free printables for you to keep.
This week's experiment was with Paul Hollywood's ultimate carrot cake from the March issue of Delicious Magazine, some delicate flowers and colourful cake flags.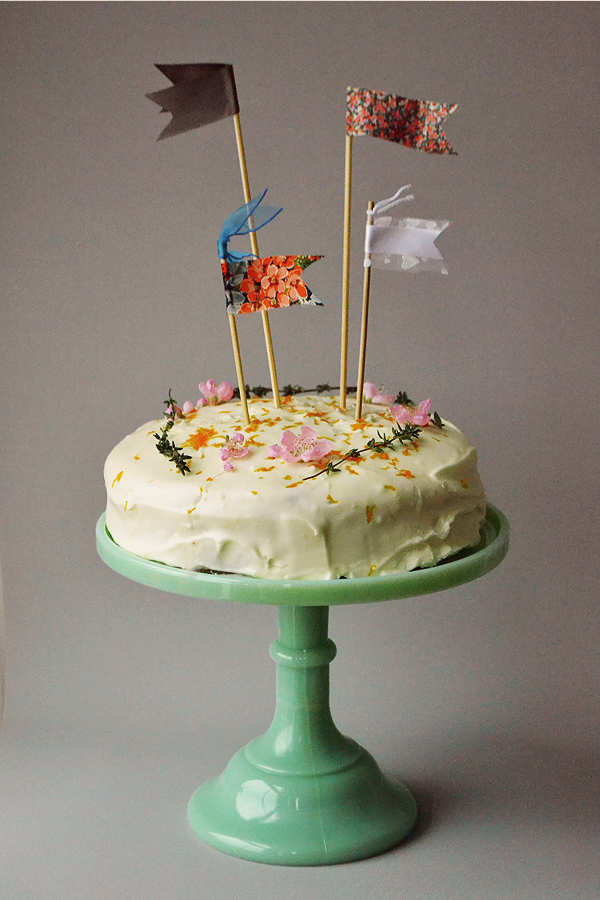 Paul Hollywood's ultimate carrot cake decorated with flowers and flags.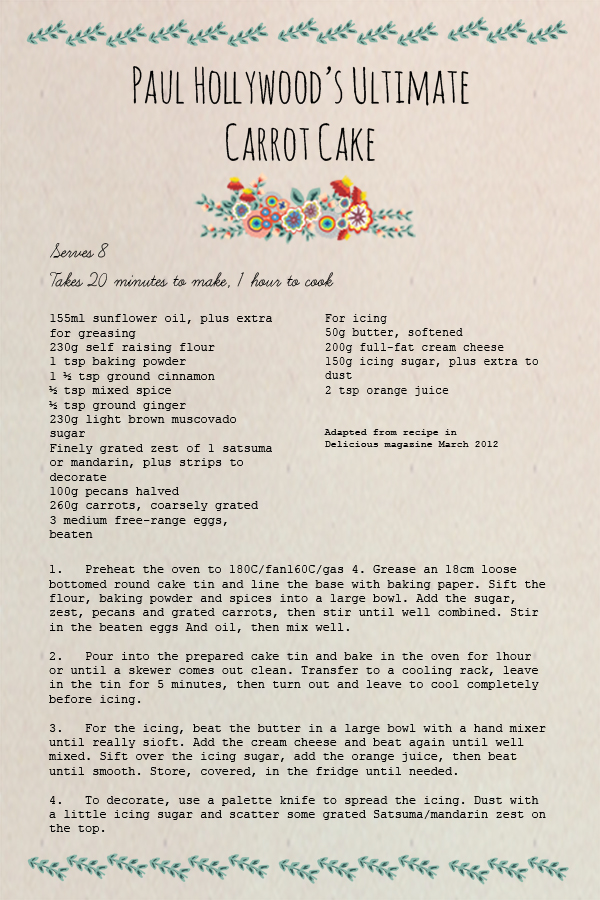 The carrot cake was a definite success. It was perfectly moist and the pecans gave the perfect little crunch with the icing providing a little zingy twist. It also looked lovely with the addition of a few delicate flowers and a couple of cake flags.