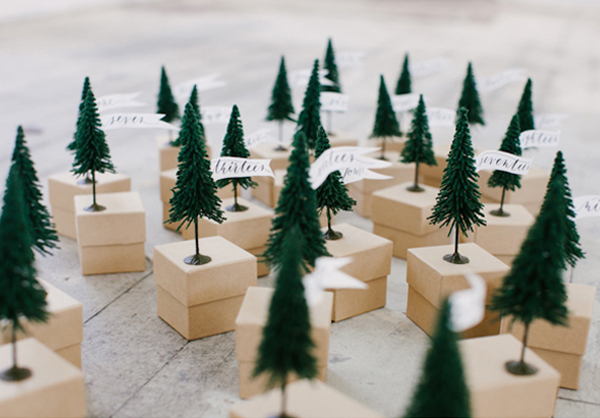 Having been at an amazing Christmas wedding this weekend, I am now feeling seriously festive! I have seen some fabulous ideas for handmade Advent Calenders to help with the December countdown, so I thought I'd do a roundup of my favourites…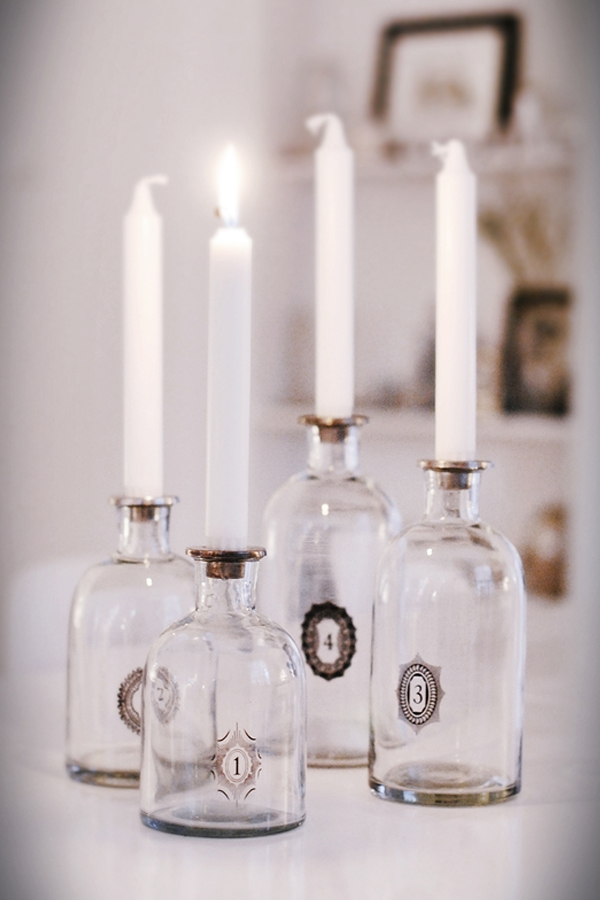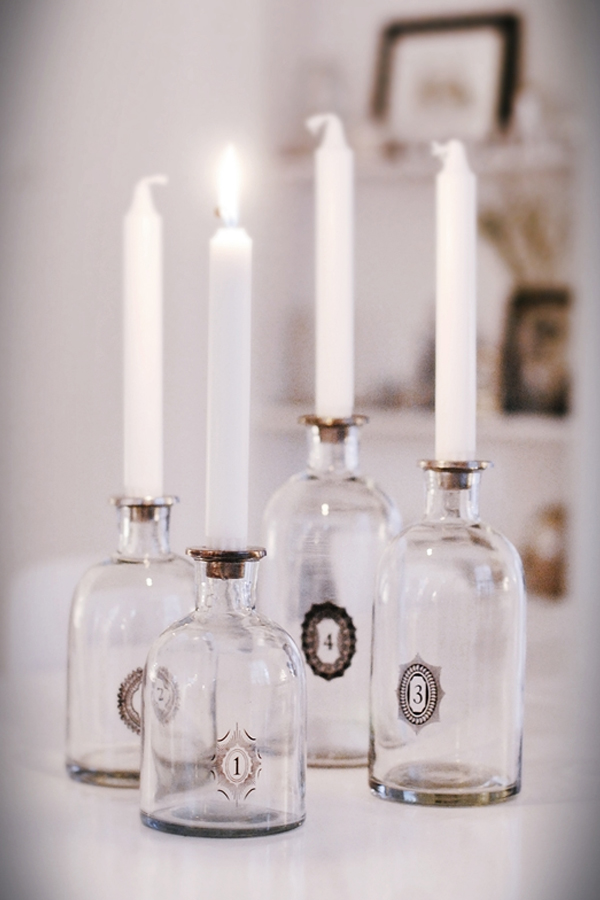 Beautiful Advent Calendar bottles from House Doctor via House of Philia.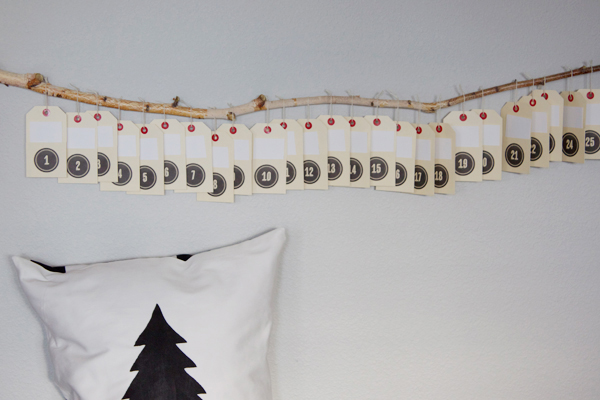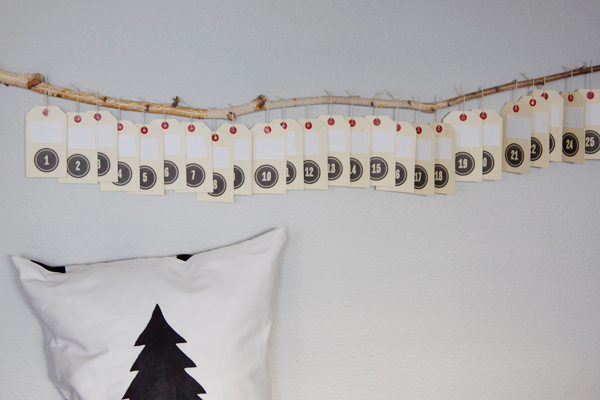 I think this luggage tag advent calender idea is brilliant, not only is it simple to make but I also love the idea that on the back of each tag there is a Christmas activity for you to do with you family and friends, such as watch a Christmas film together or make a christmas cake.  Found via Dandee Designs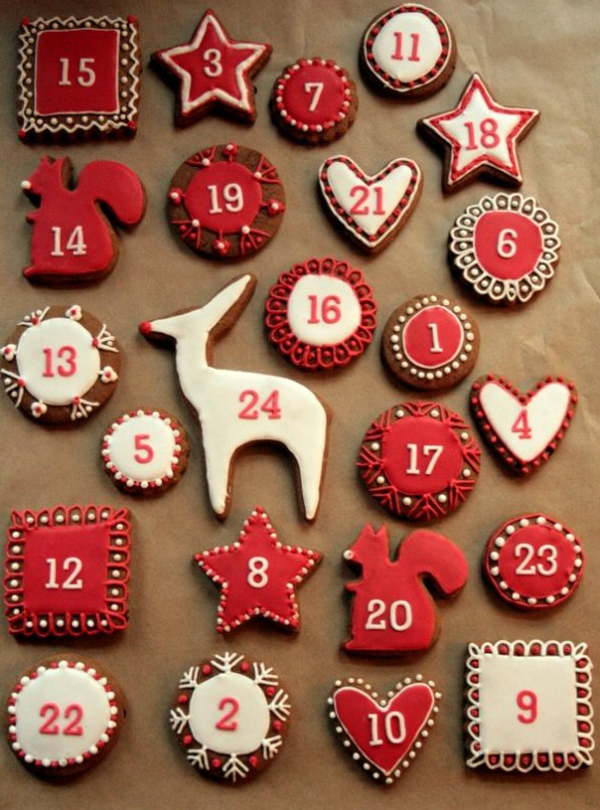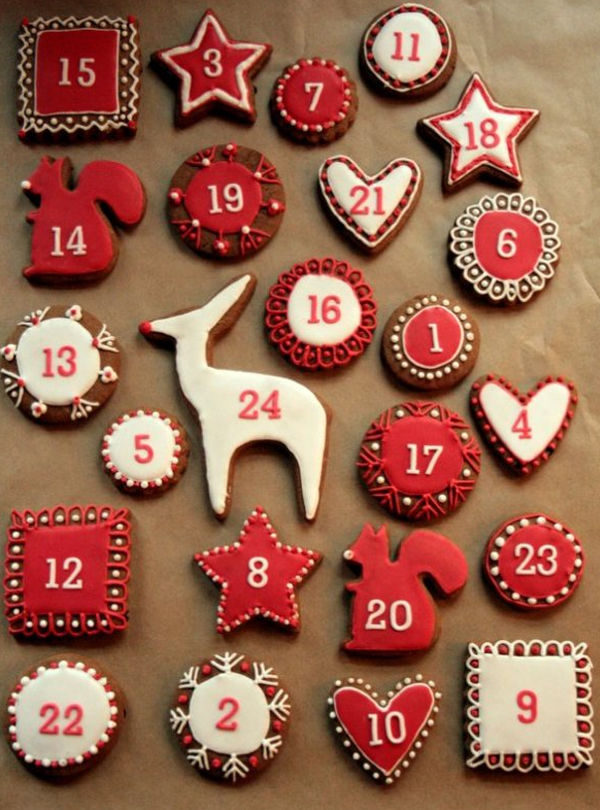 A gingerbread advent calendar, what could be more Christmassy!  Also the perfect excuse for a biscuit a day! Made from cutters bought at Ikea, this advent calendar is brilliant! Via Butcher Baker Blog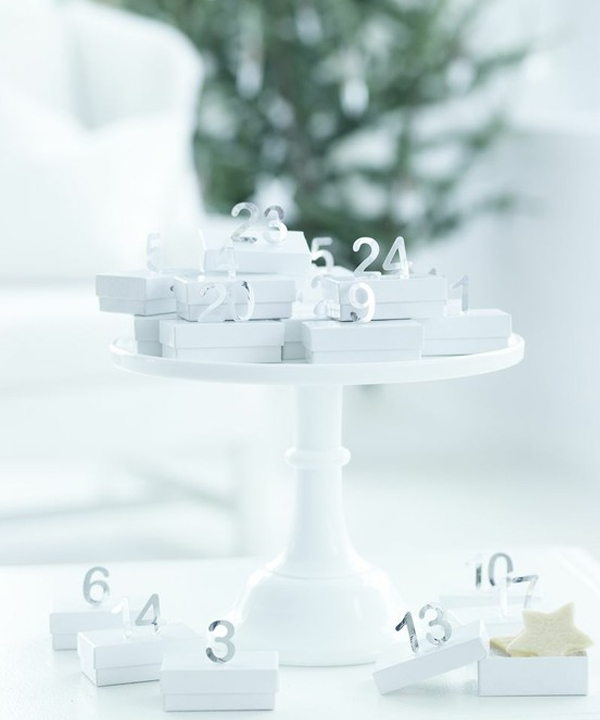 Made from little cardboard boxes, plastic numbers and a glue gun, this lovely little advent calender looks so pretty, and each box could be filled with a surprise. Another fabulous idea from Sweet Paul.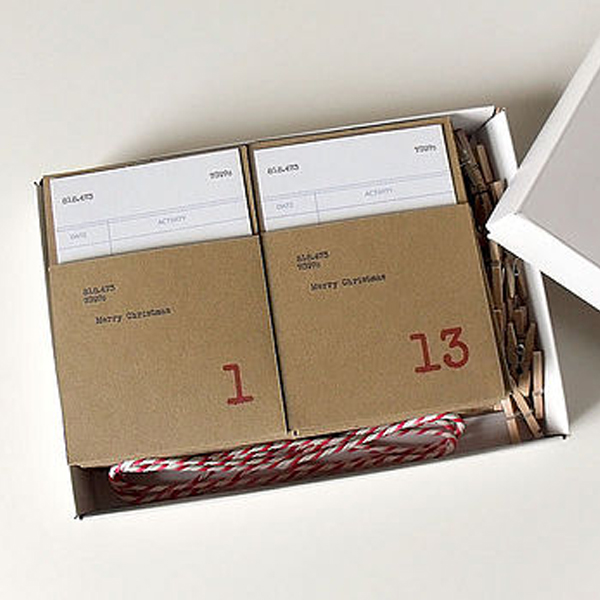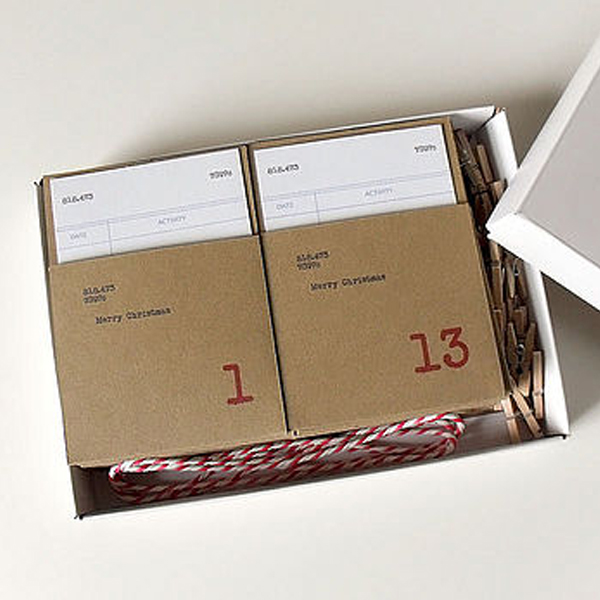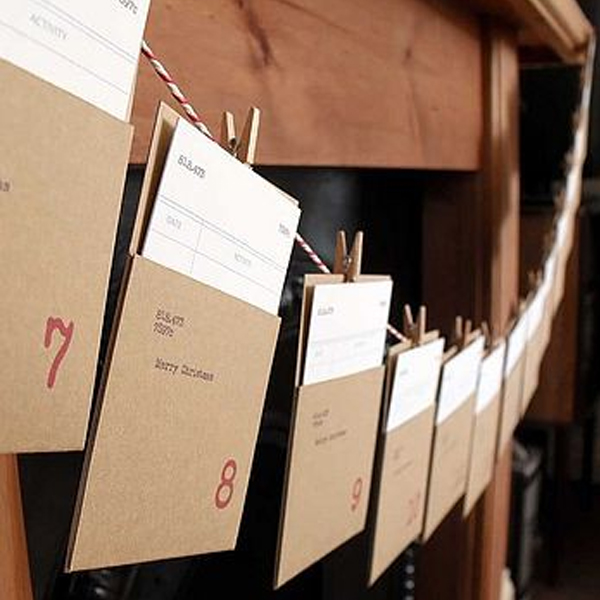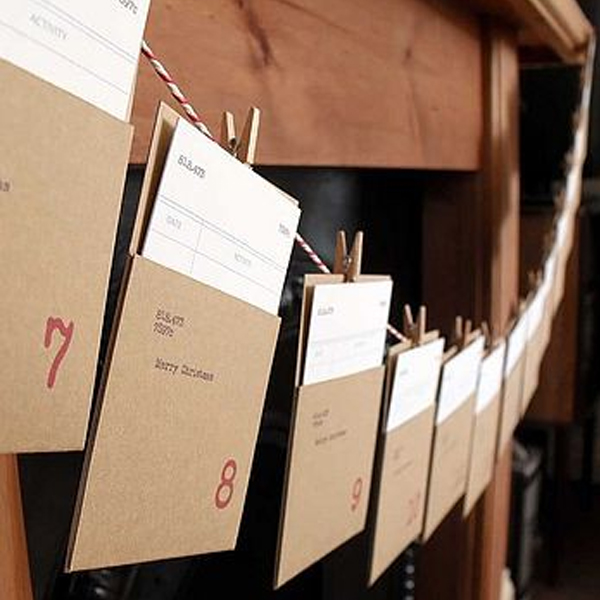 This library card and pocket advent calendar is a great alternative to the traditional advent calendar. It's re-useable, and I love the idea of adding a special christmas activity to each card to make the countdown even more exciting! Via Not on the High Street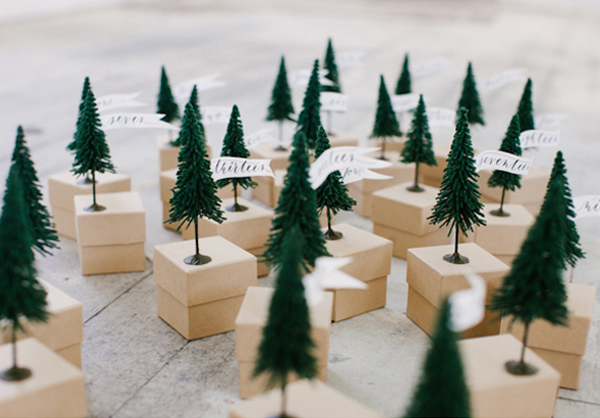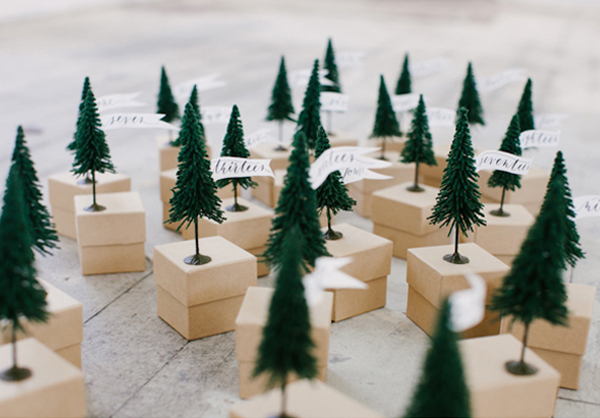 Last but not least I love this Advent Calender idea from Oh Happy Day, so pretty and so festive!!!!