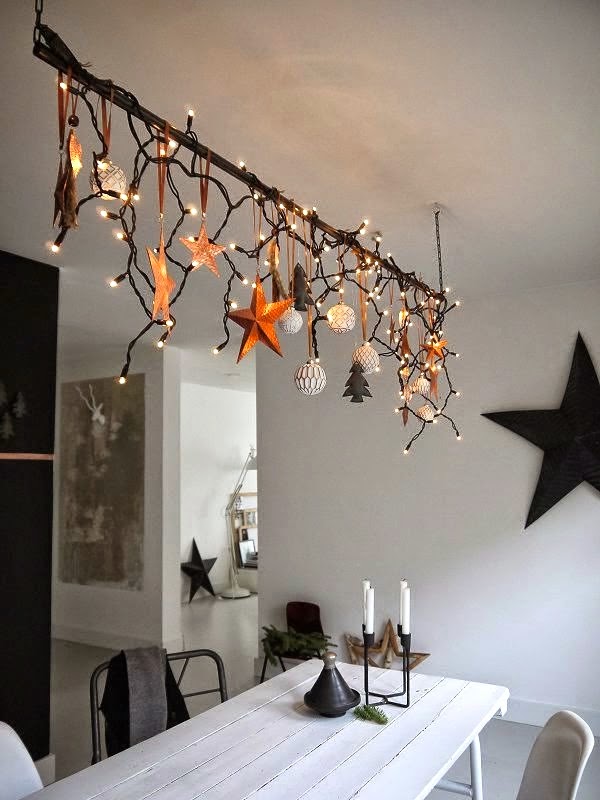 Heading towards Christmas has got me thinking (and pinning) about decorating our tree, making the house cosy and of course what we might eat! I've put together a couple of posts celebrating this year's Christmas obsessions to help that festive feeling!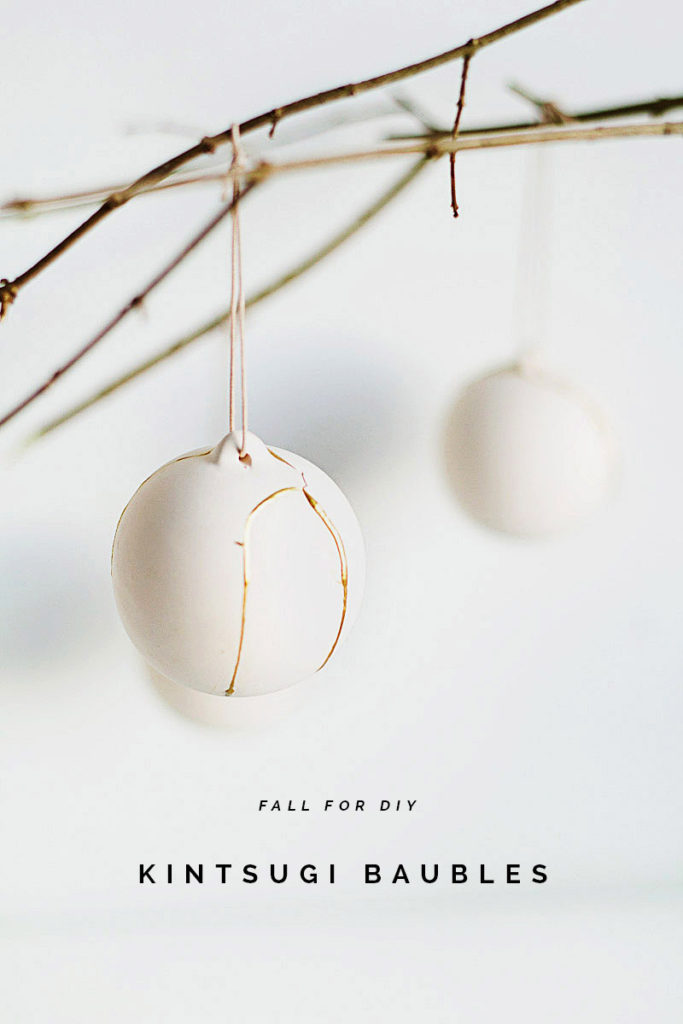 Beautiful DIY ceramic and gold Christmas Baubles by the very creative and inventive Francesca of Fall for DIY.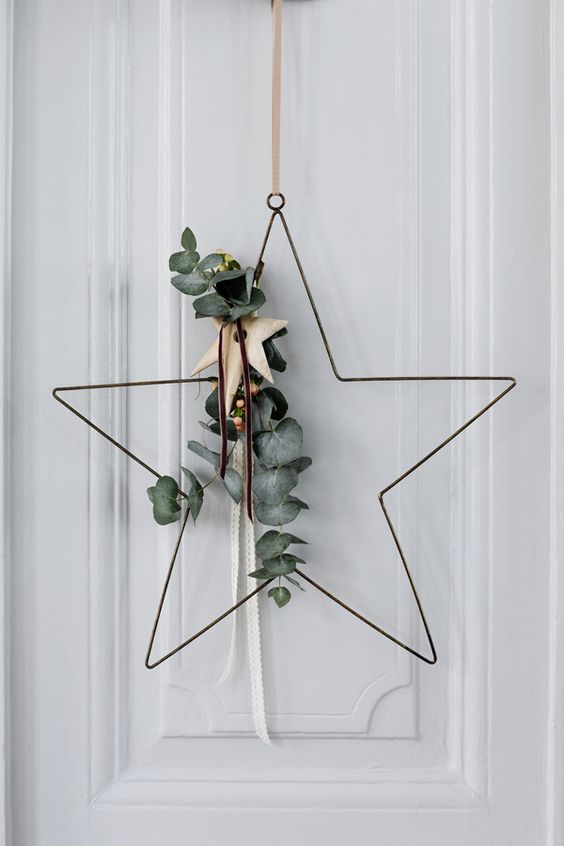 Simple Scandi style wire Christmas star wreath. Source: Anneli Bush via Pinterest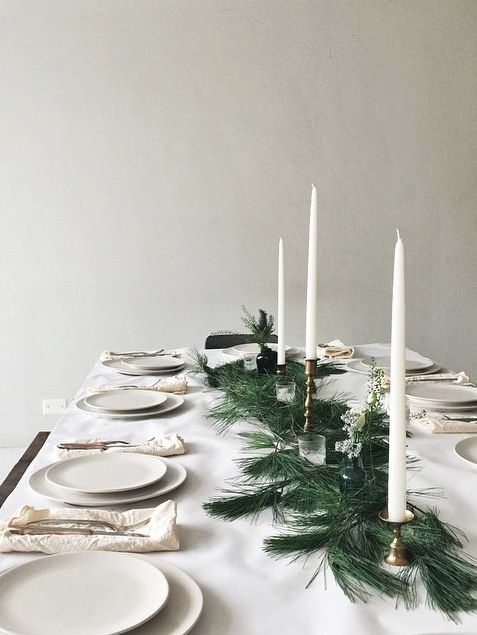 Christmas tablescape complete with pine tree branches. Source A la mode Montreal via Pinterest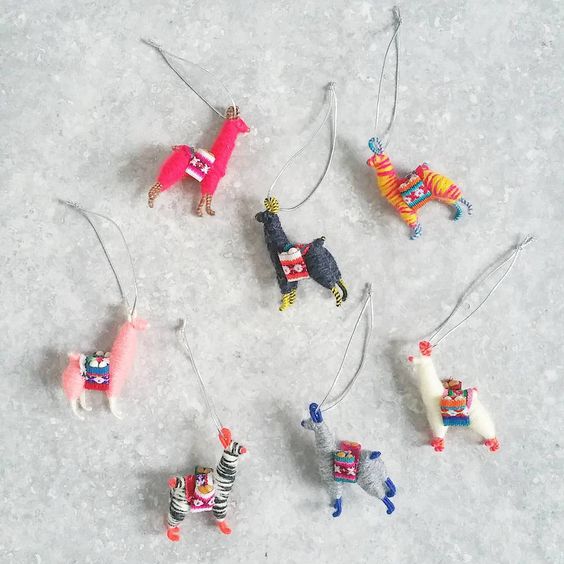 I love these bright little Christmas tree Alpacas from Yonder Living to add that perfect pop of colour to your tree.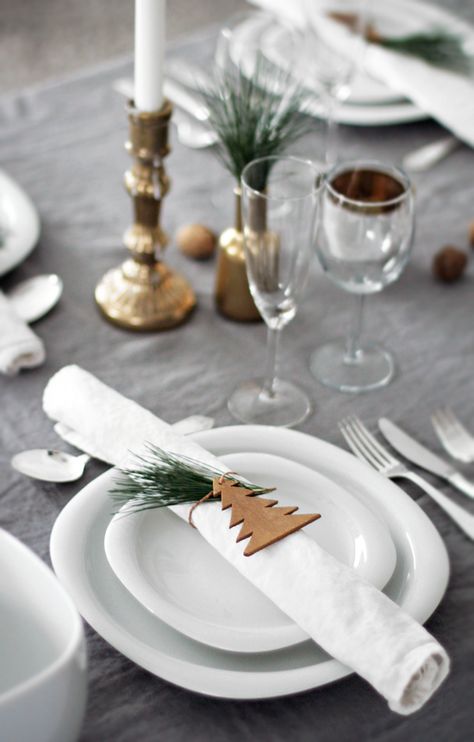 Very sweet tree place settings with a sprig of pine to make your dinner feel super festive. Source Live Eco via Pinterest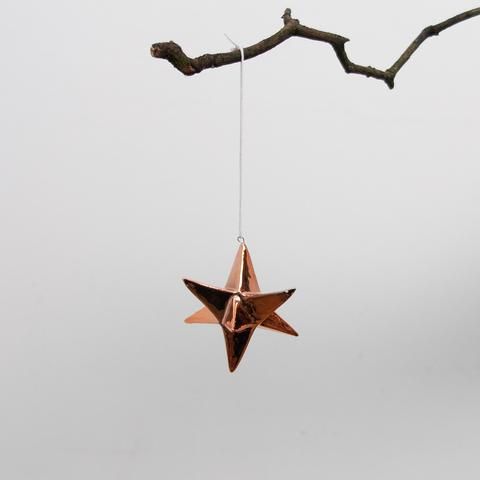 Gorgeous copper glazed hanging star from a favourite little shop of mine Att Pynta. In fact I'd like all their decorations.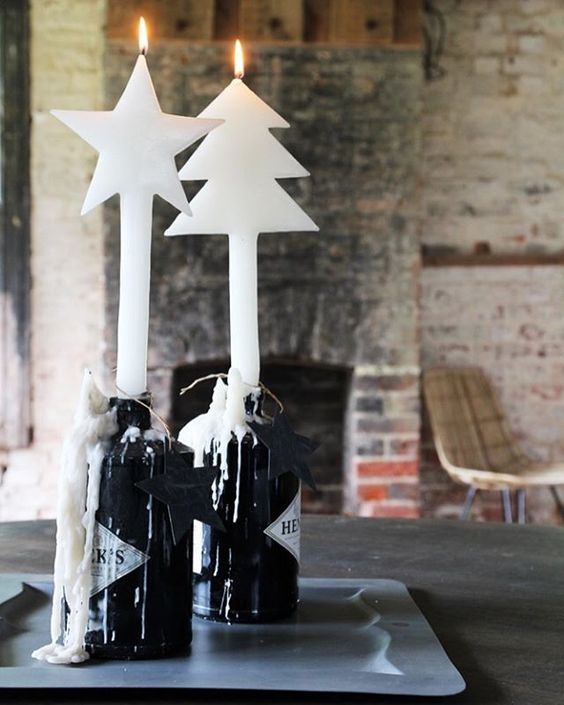 Bold shaped Christmas candles, that look great even if they are't lit from Rockett St George.
Beautiful, delicate handmade ceramic minty green Christmas tree ornaments by Pi Bjoerg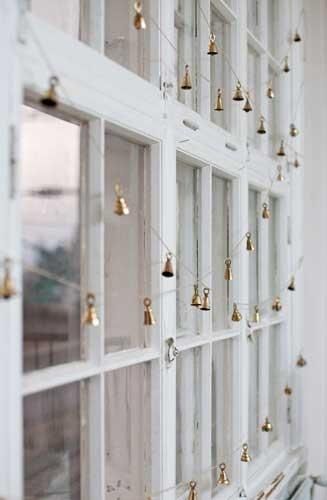 Make it feel like father Christmas is coming everytime you open the front door with these little bells! Source via Pinterest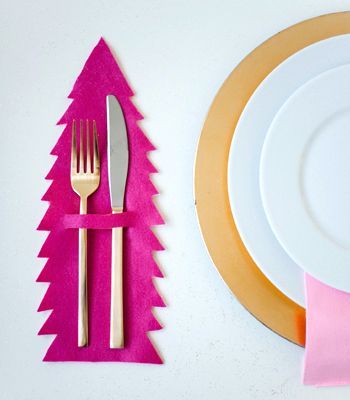 If you fancy a pop of colour at your table this year, what about creating your own bright felt Christmas tree place holders. Source Confetti Pop via Pinterest
Featured Image Source: Vosgesparis