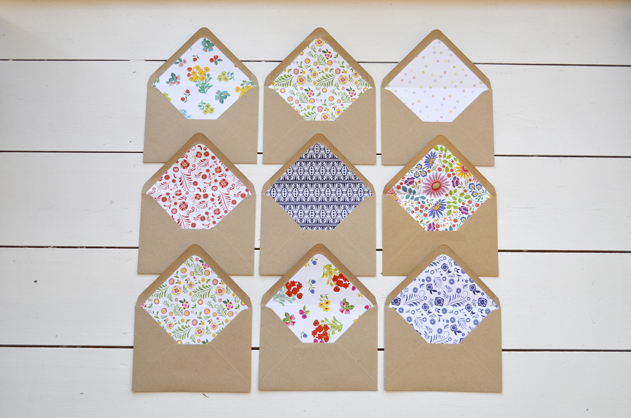 We've had a lot of enquiries about envelope liners lately, and as we aim to please…we have created pretty papers that can be used as DIY envelope liners for all of our new designs. If you'd like envelope liners to match your designs, just let us know and we can send you a quote.
There is pretty paper to match all of our new designs. You could of course mix it up and have a number of different patterns to line your envelopes, and you don't have to use the paper just for envelope liners, you could always use them to make pretty decorations!
We'll be putting up a DIY how to on these soon, so keep your eyes peeled!