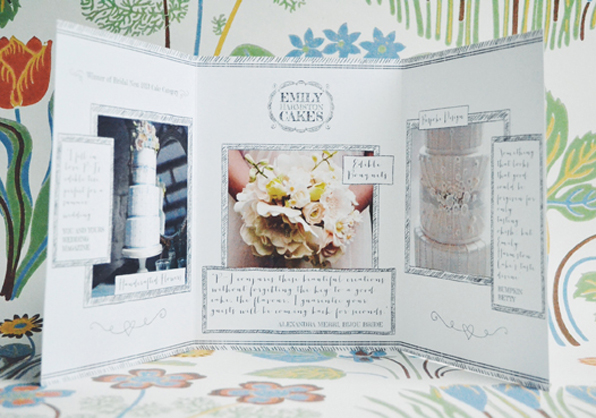 One of the great things about doing what I do, is that I get to meet very talented, wonderful people, that make beautiful things. I was recently commissioned by P-J Parker, the lovely lady behind Emily Harmston Cakes to design and make some special high-end stationery to showcase her fantastic work.
A talented artist herself, P-J wanted her promotional stationery to reflect the intricate, subtle details as well as the hand craftsmanship that goes into her cakes and sugar craft. Together we came up with the booklet you can see below. The booklet was first printed digitally onto premium quality card stock with a subtle texture, and was finished off with a beautiful subtle matt white foil letterpressed logo.
I love how the booklets turned out, and I'm pleased to say P-J was too!
PJ's cakes are beautiful, intricate, works of art. She designs and crafts her cakes and confectionery with real passion and personality. Oh and they taste awesome too!  For a free design consultation and tasting phone P-J on 01832 272573 or visit her facebook page here or her website www.emilyharmstoncakes.co.uk for more information.
I think it's always good to see some images of what happen behind the scenes to get to the finished product, so here are some pictures I took at the printers…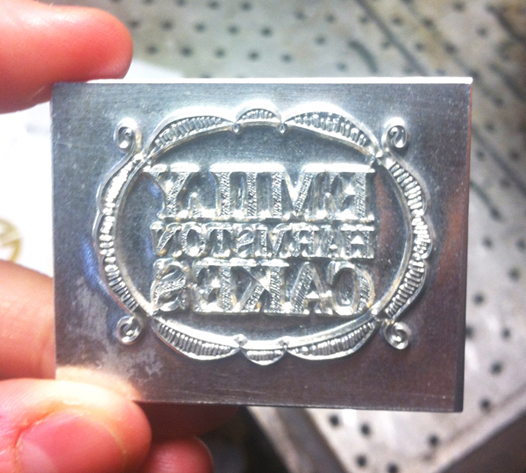 Here's the plate to make the white foil letterpressed logo.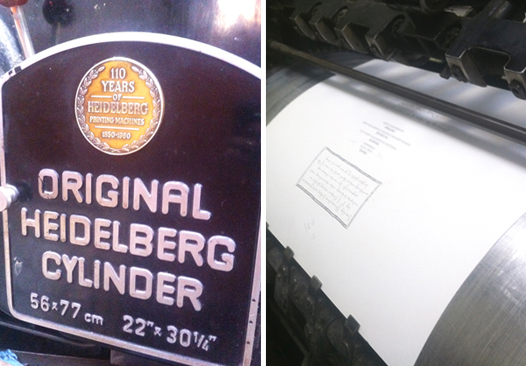 The awesome Heidelberg, old skool but brilliant!
Images are all my own.