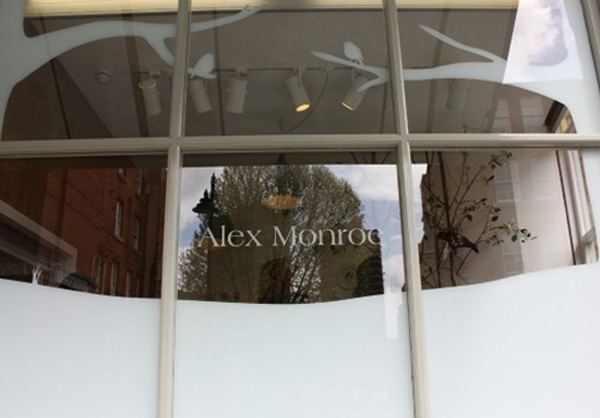 Alex Monroe's jewellery has a special place in my heart. I wear his feather necklace everyday, a beautiful gift from my mum and I chose my treasured engagement ring from his Forest Jewels collection. Handmade in his workshop, each piece is personal, individual and inherently British, and I am particularly captivated by the delicate, nature inspired keepsakes he and his team craft.
I recently visited the newly opened boutique in Bermondsey to order my wedding ring. The boutique is a wonderful, intimate, creatively designed space, and if you ever get a chance I highly recommend a visit, although beware you won't want to leave empty handed! Take a peek…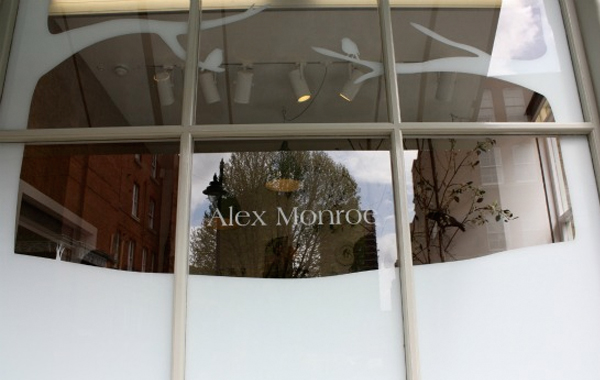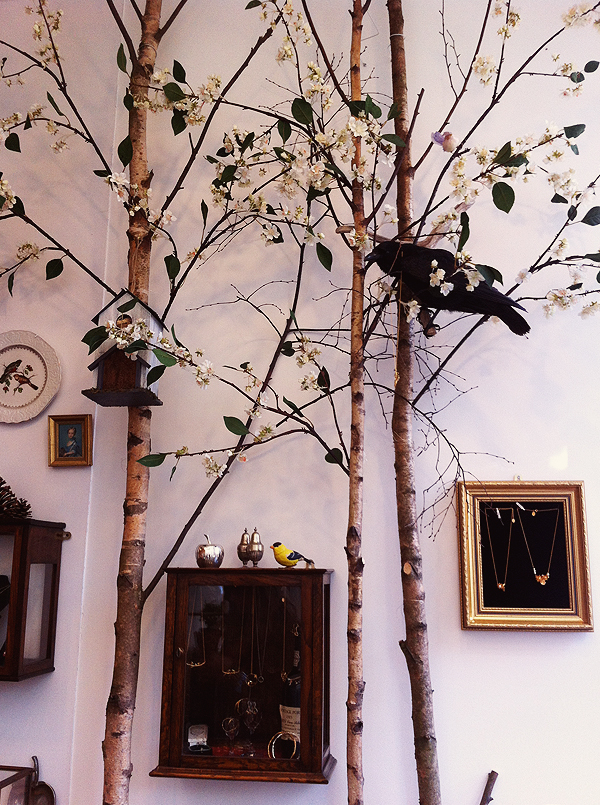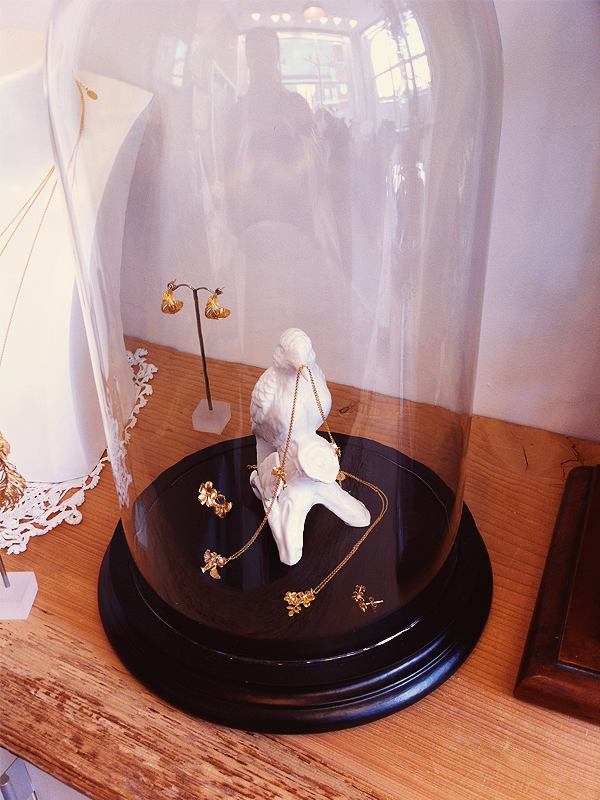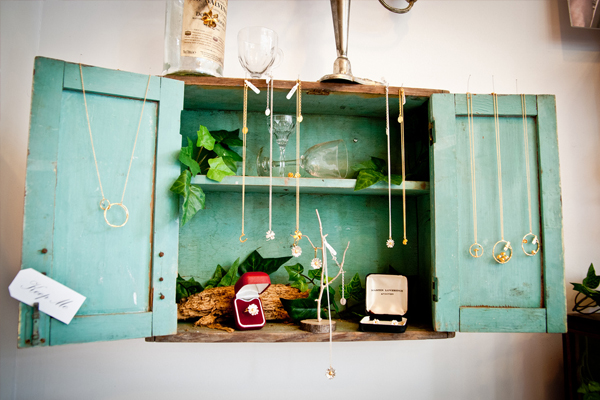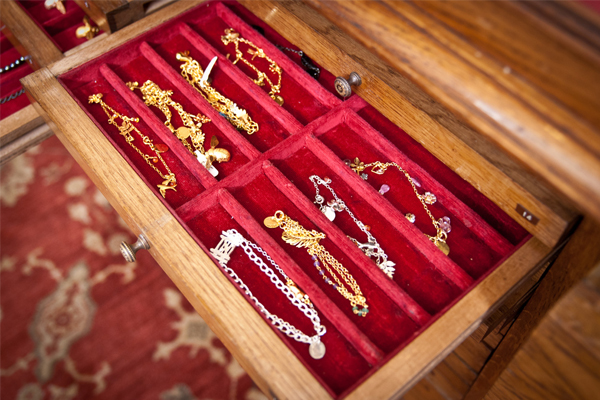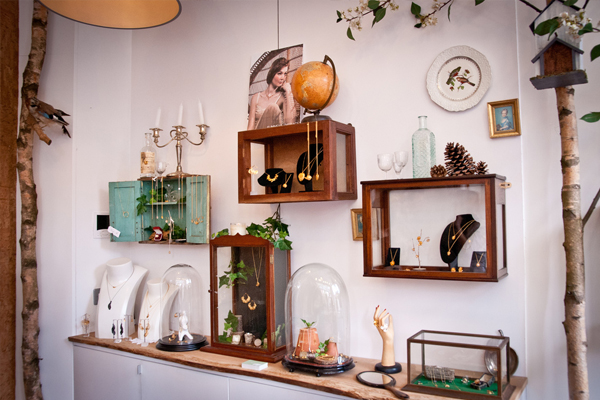 Alex has created two collections for next season, one entitled 'Dream of Me' and is made-up of romantic keepsakes, the other 'Best of British', a celebration of quintessential Britishness to coincide with the Queen's Diamond Jubilee.
Alex Monroe Boutique
37 Snowsfields, London SE1 3SU
Image Credits:
Image 1: Juliet Hutton-Squire Adorn London
Image 2: Me
Image 3: Me
Image 4: Lady Vélo via Vélo-City-Girl
Image 5: Lady Vélo via Vélo-City-Girl
Image 6: Me
Image 7: Juliet Hutton-Squire Adorn London