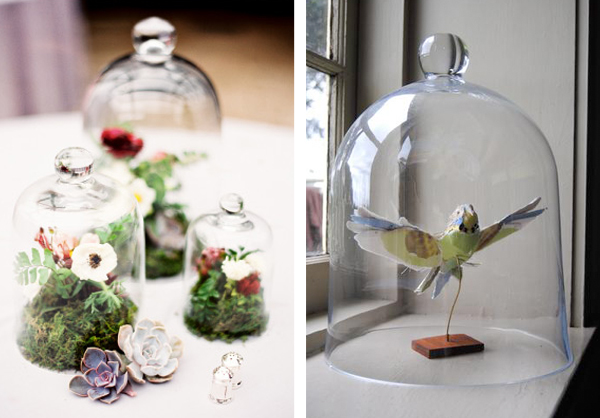 If you are thinking about different ways of presenting your wedding cake, reception food, or perhaps an alternative to table centrepieces, I give to you…The Bell Jar. One of the reasons I love bell jars is the way that they make the items they contain appear more precious and delicate. Now I have seen these used badly, however my faith has recently been restored, here are some images to show you why…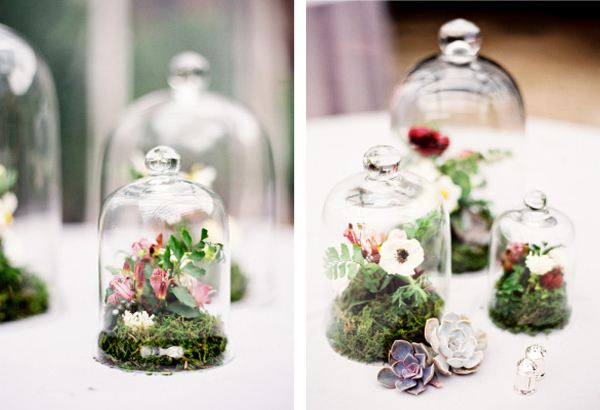 Moss, succulents and flowers displayed inside bell jars of various sizes makes for a lovely delicate centrepiece.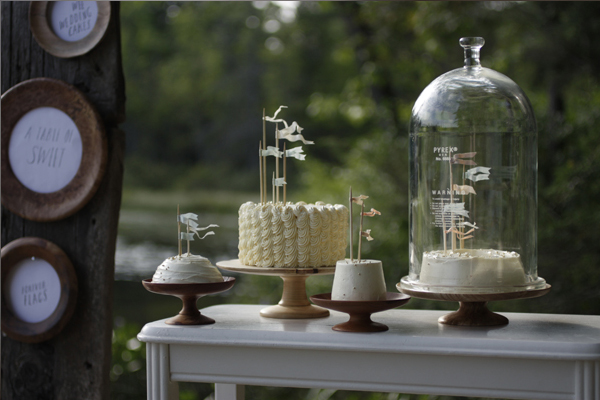 A bell jar covering a very special cake on a cake table, is a good way of showing which cake is most important. It also protects the cake!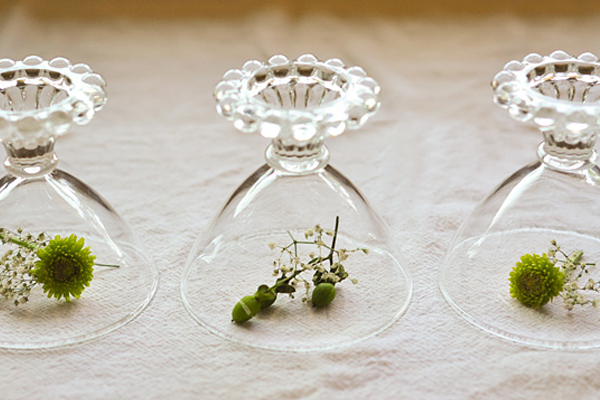 Turn vintage cocktail glasses upside down, to make miniature centrepieces.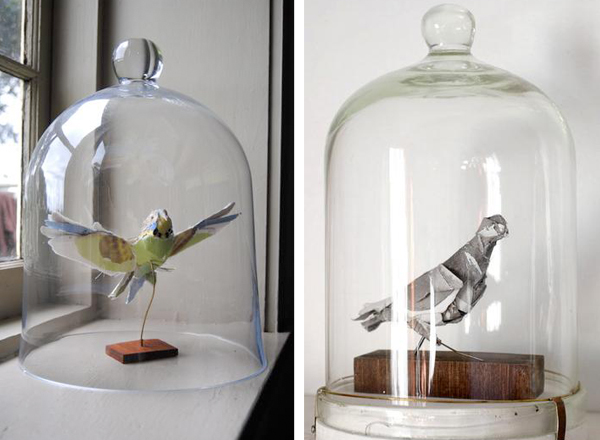 If you are feeling artistic, you could create or commission small sculptures for each table that can then be framed by a bell jar. I love these paper birds by Sydney artist Anna-Wili Highfield.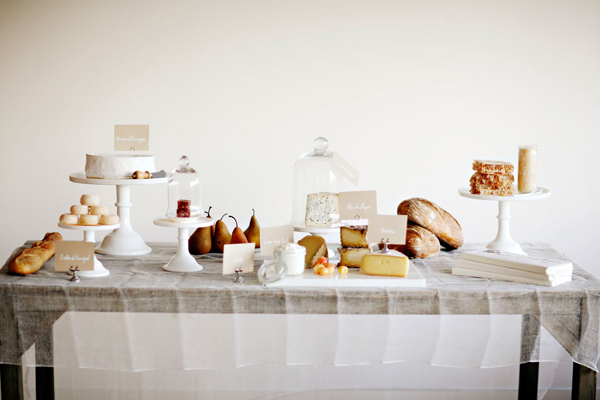 Are you having a cheese table at your event? If so why not use bell jars to enclose your tastiest treats, or perhaps your smelliest cheese!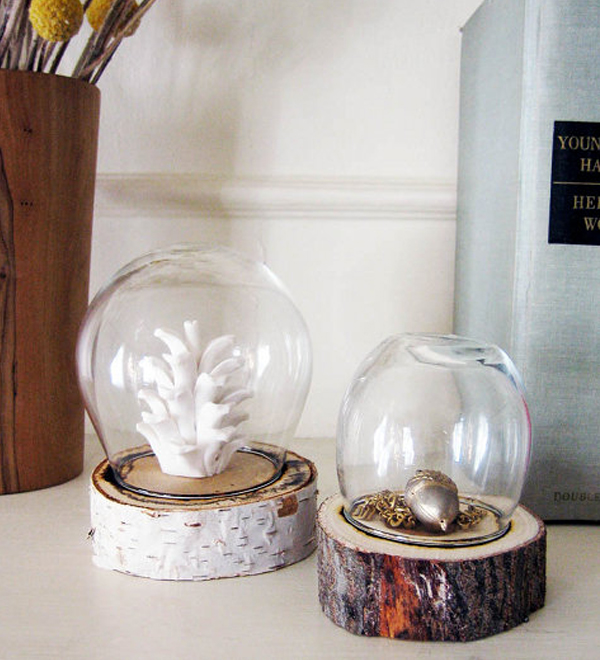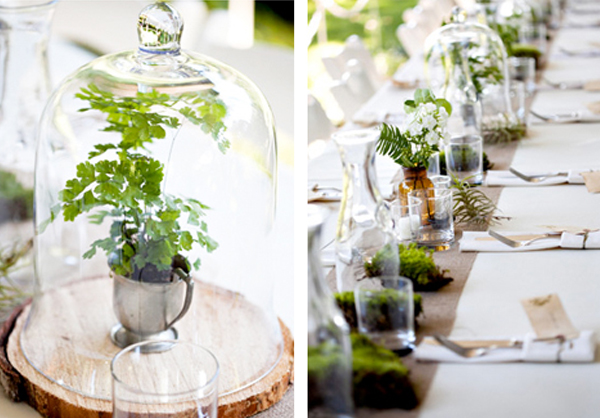 If you are having fragile greenery on your tables, adding a bell jar emphasises the delicate nature of your choice as well as keeps it safe.
With the recent trend in Terrariums or mini-greenhouses, I think the bell jar will also see a comeback. The beauty of them is that you can make your display very personal. I think they offer a lot of potential in terms of lovely details for your day.
Image credits: Image 1&2 via Style me pretty photography by Jen Huang, Image 3 via Once Wed photography by Nikole at forty-sixth at grace , Image 4, Image 5&6, Image 7, Image 8, Image 9&10, Image 11, Image 12, Image 13 via Frolic Photographer Kate McLuckie