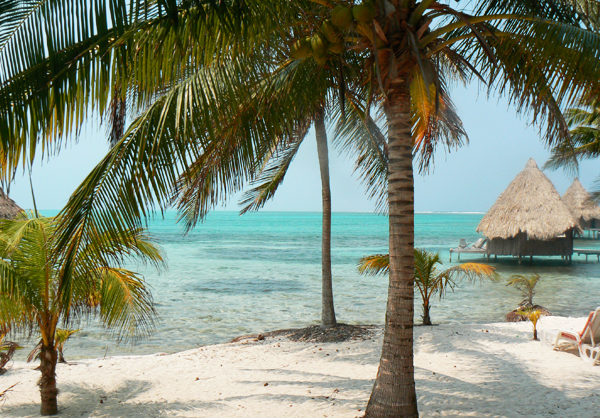 A lot of our travels tend to be dictated to and driven by the sea. We love it! So when we got to Glovers Reef, the outermost atoll of the Belizan reef, one of the most anticipated stops on our trip we were just a tad excited.
The majority of our days were spent in or on the water, with all sorts of weird and wonderful creatures.  On the day of the full moon the sea was as still as I have ever seen it anywhere, looking out to the horizon you couldn't tell where the earth stopped and the sky began, it was incredibly beautiful. That evening Paul suggested we take a trip out to a remote little sand island to watch the sunset. Oblivious to any ulterior motive, I happily agreed, and we headed out on the sea kayak. The water was so still and so clear, you could see all the way to the bottom.
We had the tiny island to ourselves, and when we got there, much to my delight Paul proceeded to pull a whole host of imported food produce from his bag: wine, good cheese, olives (we hadn't eaten anything this exciting in ages as Belize is not renowned for its food). Then just as the sun was about to set, he asked me if I would marry him. I said YES YES YES, and for the rest of the time on the island I had a huge grin across my face!
So here's a couple of images from our little piece of paradise.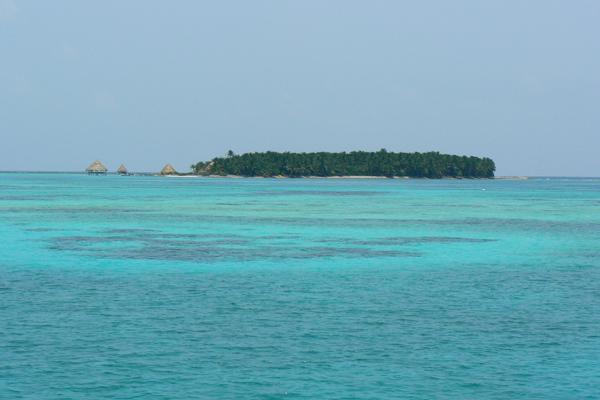 Approaching our island. Northeast Caye.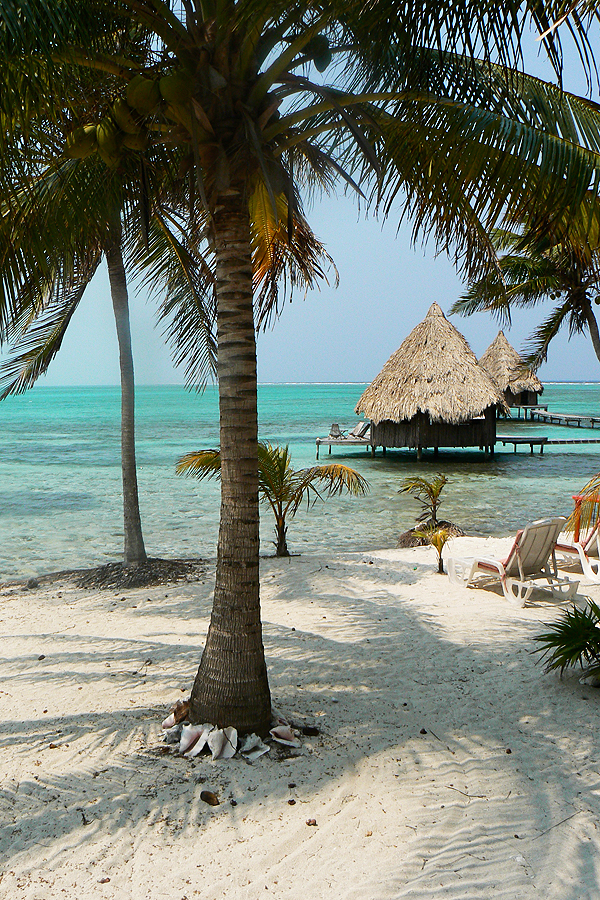 The view to the breaking waves on the Atoll edge.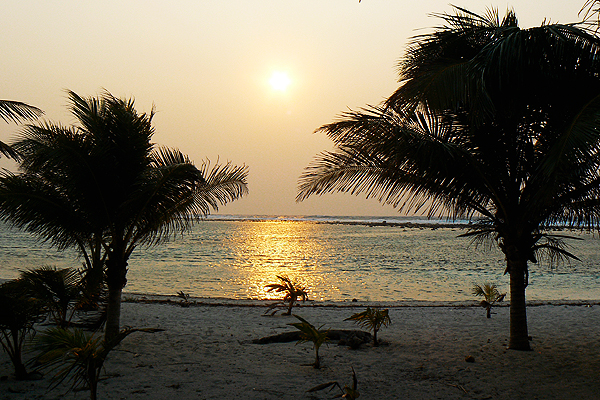 Sunset on Glovers Reef.